Anthea Kerr Award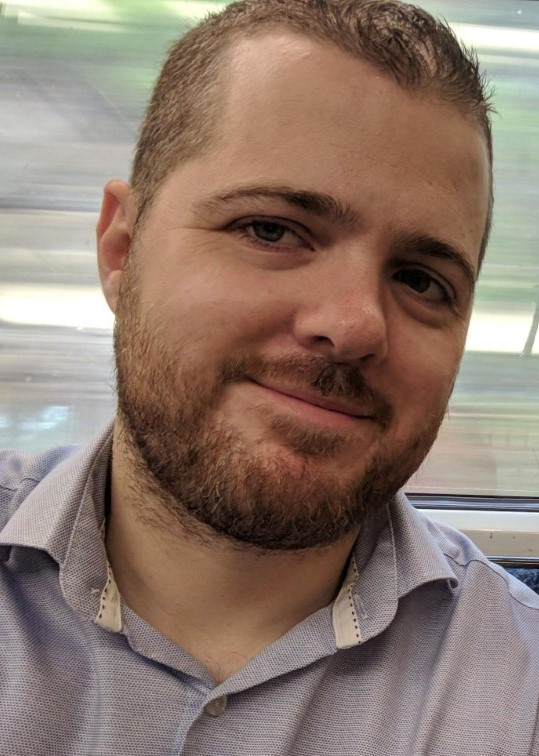 Christopher Tandy
Service NSW, CUSTOMER SERVICE
Chris leads the Vouchers and Rebates team which was integral in supporting several bushfire and COVID-19 initiatives since January 2020. Chris was accountable for administrating payments in excess of $1billion to the NSW community in 2020. The team has delivered 14 new digital experiences to support NSW citizens and small businesses suffering personal or financial hardship or requiring assistance.
The suite of initiatives led by Chris include volunteer firefighter payments, small business grants, disaster assistance finders, accommodation and energy assistance, and the NSW Border Entry Permit. With committed focus and resilience, Chris has worked tirelessly to ensure initiatives are delivered on time and with customers at the centre. His qualities of customer centricity, dedication, collaboration and responsiveness have led to his success.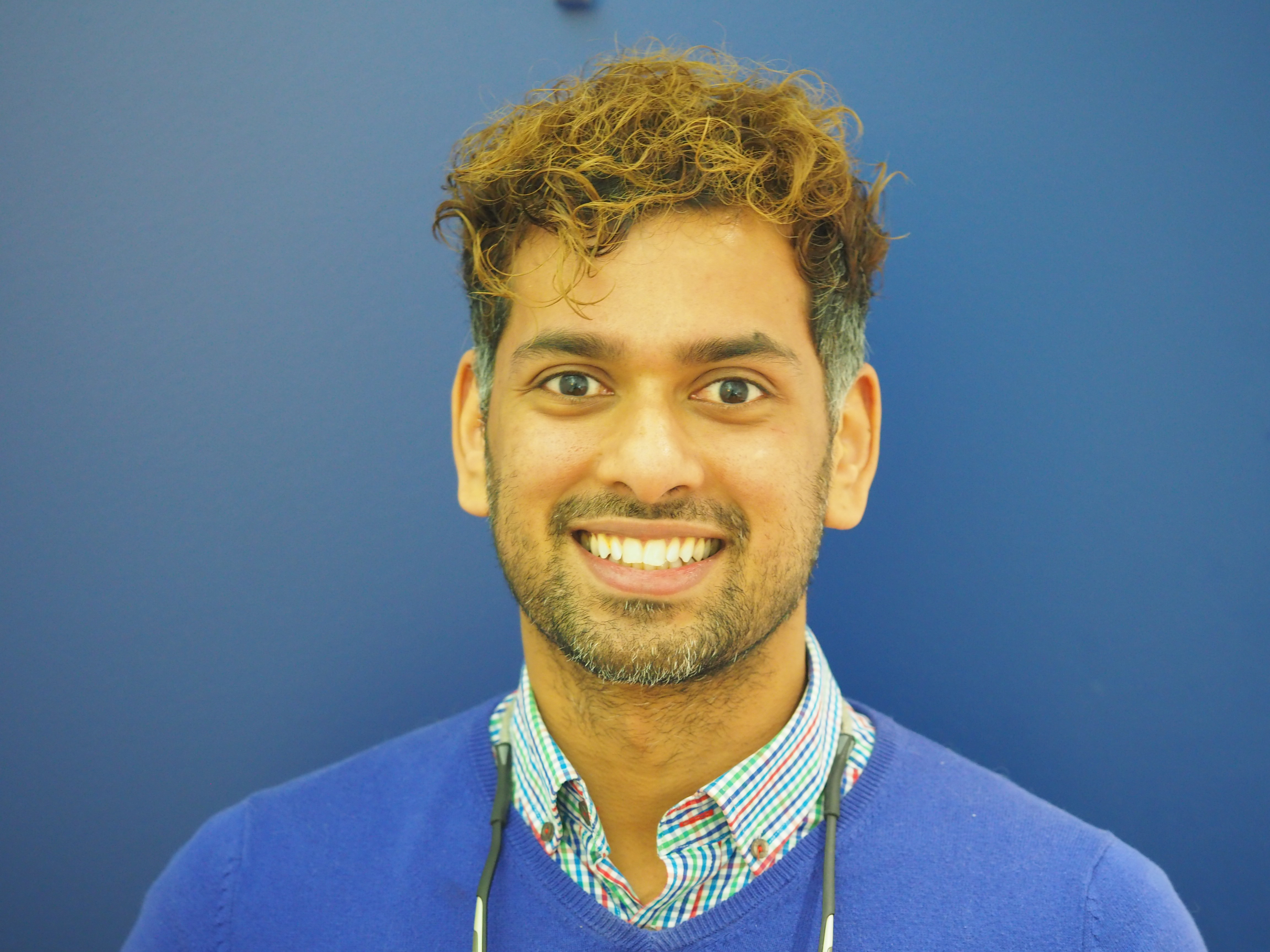 Dr Deshan Sebaratnam
South Western Sydney Local Health District, HEALTH
Dr Deshan Sebaratnam works as a consultant dermatologist at Liverpool Hospital. He treats patients with a range of skin diseases and skin cancer and established a Paediatric Dermatology clinic to serve the community of South West Sydney. He is passionate about his job, cares for his patients and colleagues, and brings warmth and compassion to his clinics.
Dr Deshan also works as a Conjoint Senior Lecturer at UNSW. He provides structured teaching to the training specialists, medical students and general practitioners. He is also actively involved in medical research, having over 75 publications in peer-reviewed medical journals, multiple book chapters, and supervising Honours projects for medical students. He strives to advance our medical understanding of diseases of the skin and has received several accolades in recognition of his research contributions.
Outside of his work, he serves the community as a marriage celebrant and ambassador for the Australasian College of Dermatologists.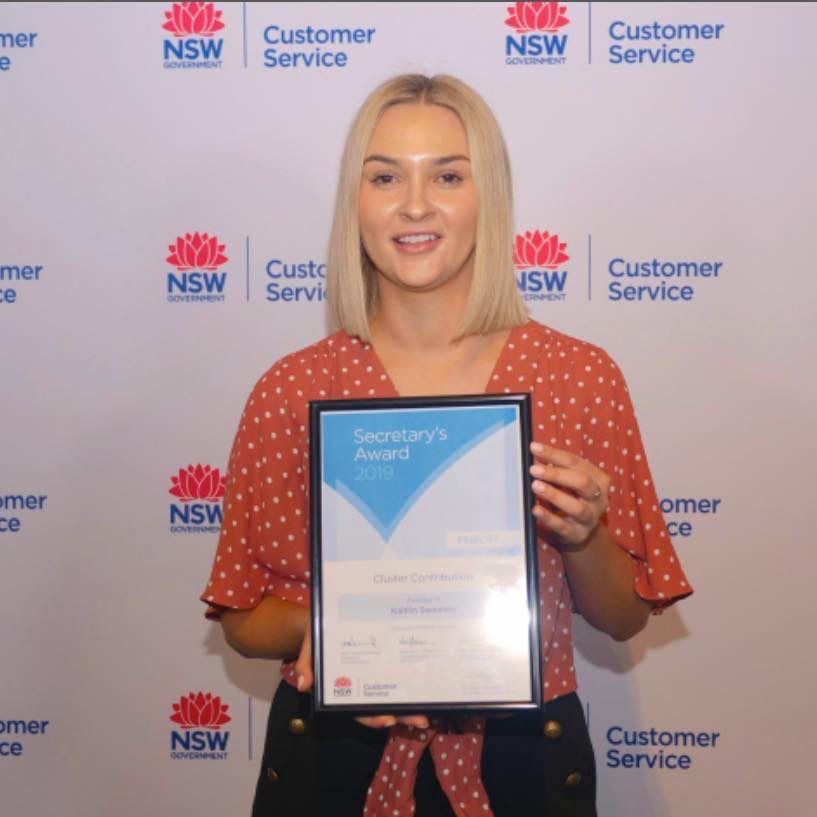 Kaitlin Sweeney
Service NSW, CUSTOMER SERVICE
Over the last two years Kaitlin Sweeney has grown the learning and development capability of Service NSW into a high performing and professional team of 48, from a small team of 6. She embodies the DNA of Service NSW, always invoking a decision making lens which prioritises the wellbeing and best interests of all staff in the organisation as well as her team. Her exceptional leadership in the training space has a ripple effect, impacting the career journeys of thousands of Service NSW staff. Her training team is highly regarded and has delivered massive capability uplift for staff facing the challenge of serving millions of customers impacted by drought, flood, bushfires and COVID-19.
Kaitlin's team is engaged and loyal, a testament to her leadership and decision making.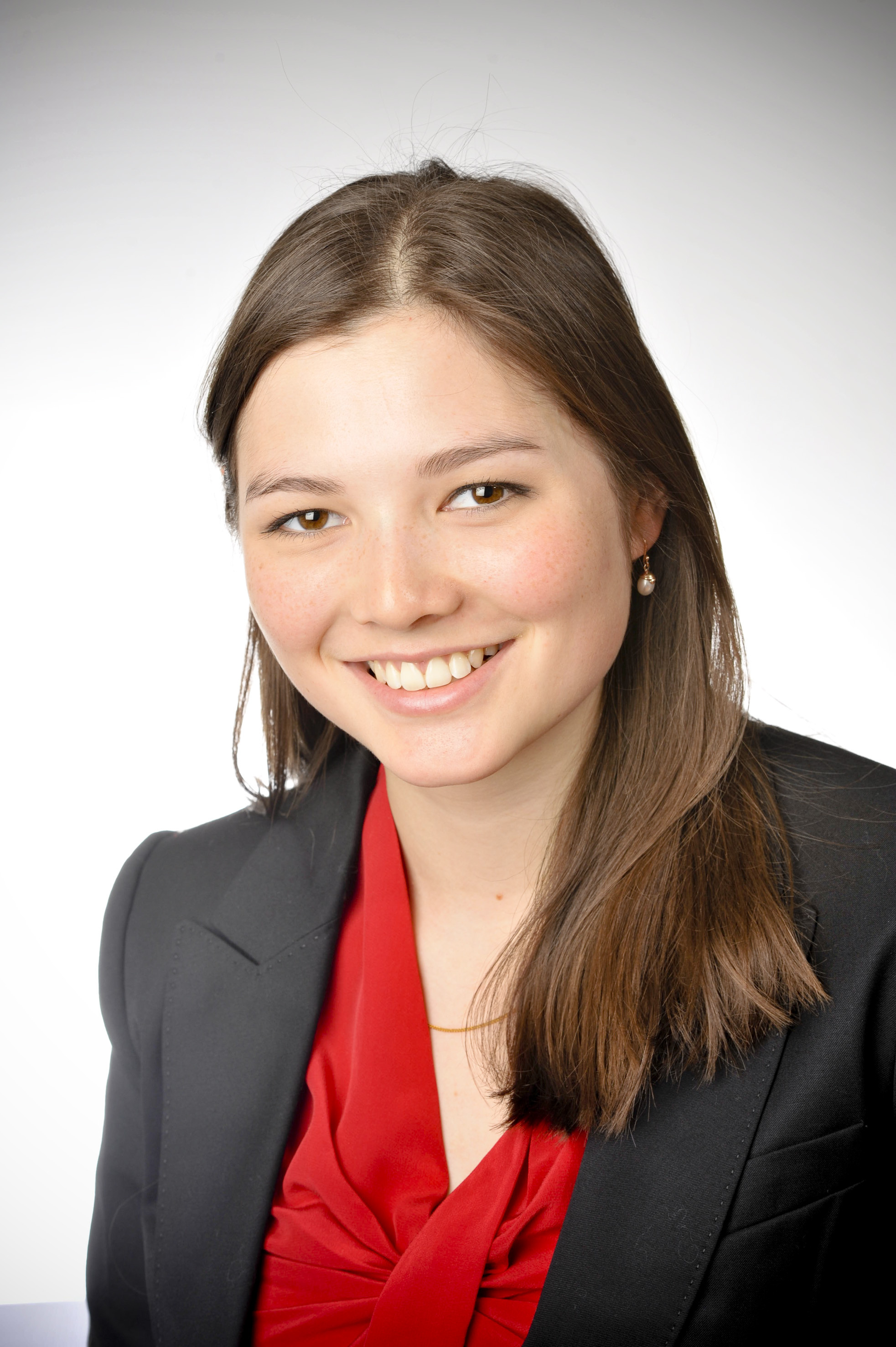 Naomi Wynn
Department of Planning, Industry and Environment, PLANNING, INDUSTRY AND ENVIRONMENT
Naomi leads delivery of the NSW Government's energy social programs, which provides over $330 million per annum in cost-of-living assistance to around one million vulnerable NSW households. The programs are delivered by NSW Government in conjunction with over 250 partners, including non-government community assistance organisations and energy retailers.
Working with Service NSW, Naomi led the implementation of the 2019 Seniors Energy Rebate (SER) election commitment. The delivery of this program enabled automatic validation of customer applications through a streamlined digital journey that embodied the Premier's objectives of 'implement best-practice productivity and digital capability in the NSW public sector' and 'Tell us once'.
Recently, Naomi took lessons-learned to scale-up an energy crisis program at the outset of COVID-19 to successfully enable remote digital application and assessment for over 40,000 vulnerable energy consumers.
NSW Public Servant of the Year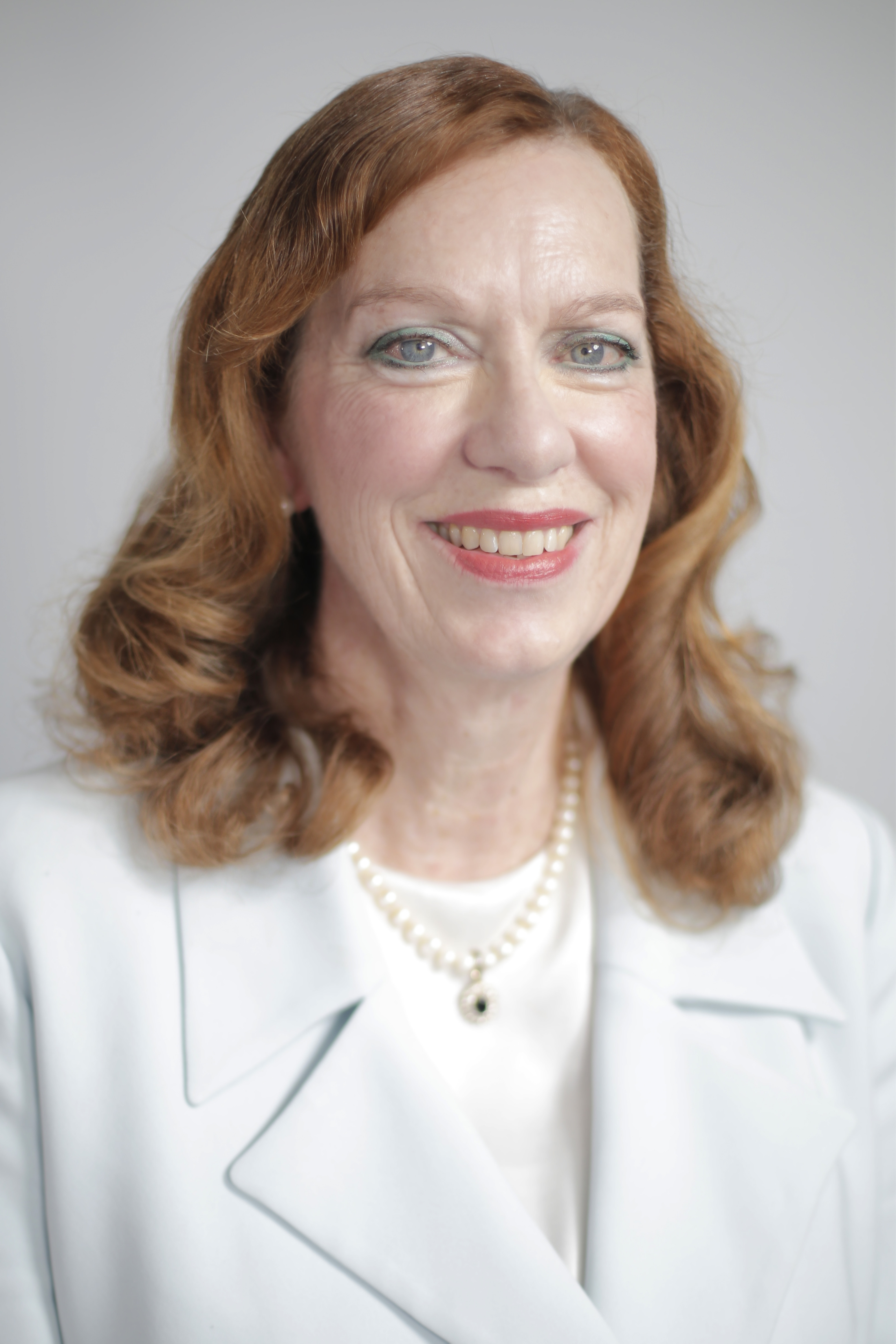 Associate Professor Elisabeth Murphy
Ministry of Health, HEALTH
Associate Professor Elisabeth Murphy has led the development, implementation and monitoring of child and family health programs within NSW Health and across the country.
She has gone above and beyond her role to champion the importance of child and family health services for all families in NSW. She has been dedicated to the development, promotion and implemention of the work that is now the First 2000 Days Framework. The framework drives improved health, development and wellbeing for all children from conception to age five. The impact of her work will add years to the lives of children born today and decades to the lives of their children.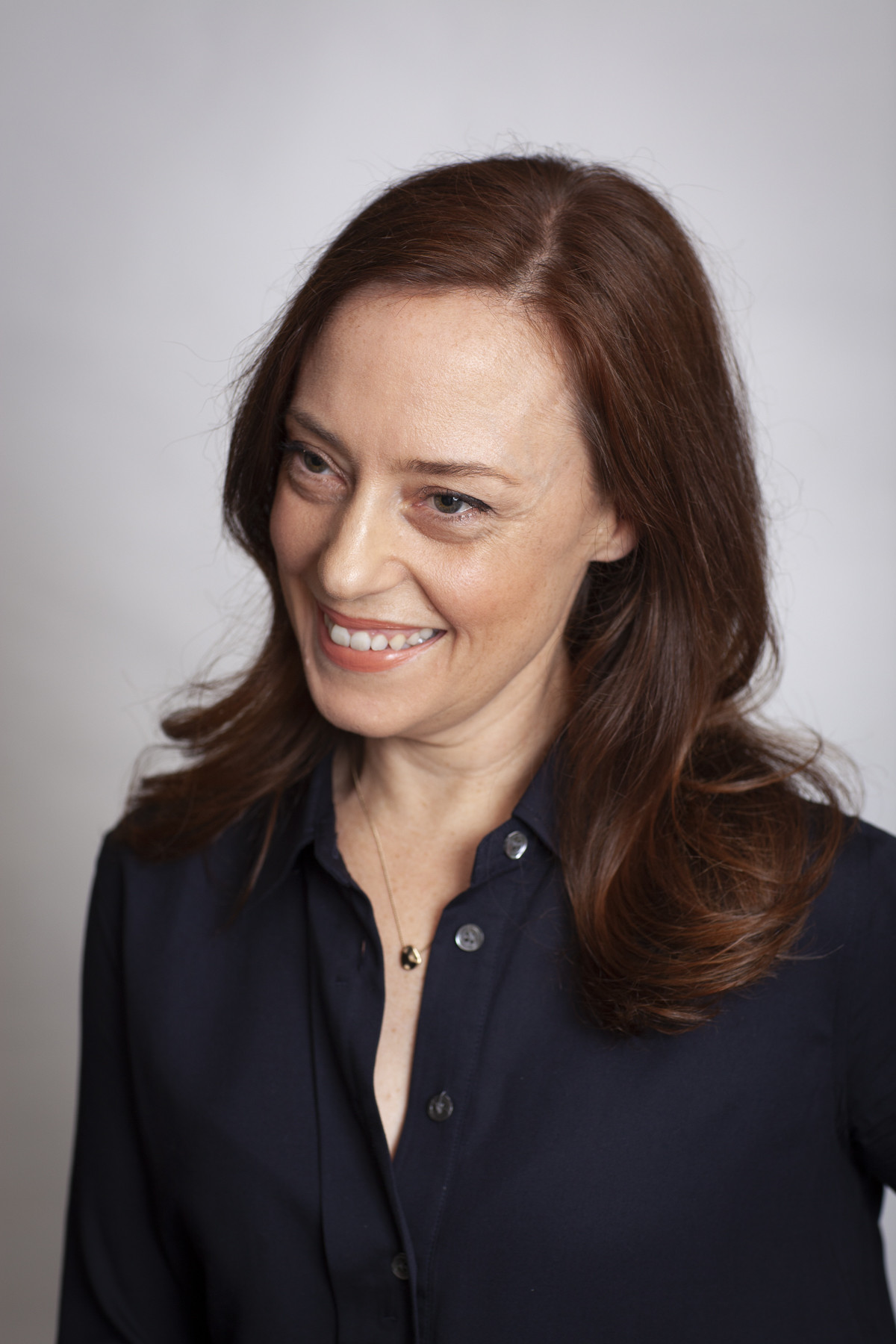 Kate Boyd
Department of Premier & Cabinet, PREMIER & CABINET
Kate Boyd is the General Counsel at NSW Department of Premier and Cabinet (DPC). She is the primary legal advisor to the Premier and the Secretary of DPC and supports the Secretary of DPC to provide secretariat functions to Cabinet and Cabinet Committees.
Kate has played a critical role in supporting the Premier and the Minister for Health and Medical Research in the NSW Government's response to COVID-19, supporting the Premier in relation to the Government's response to the 2019/20 bushfires and in making machinery of government changes to the NSW Public Service.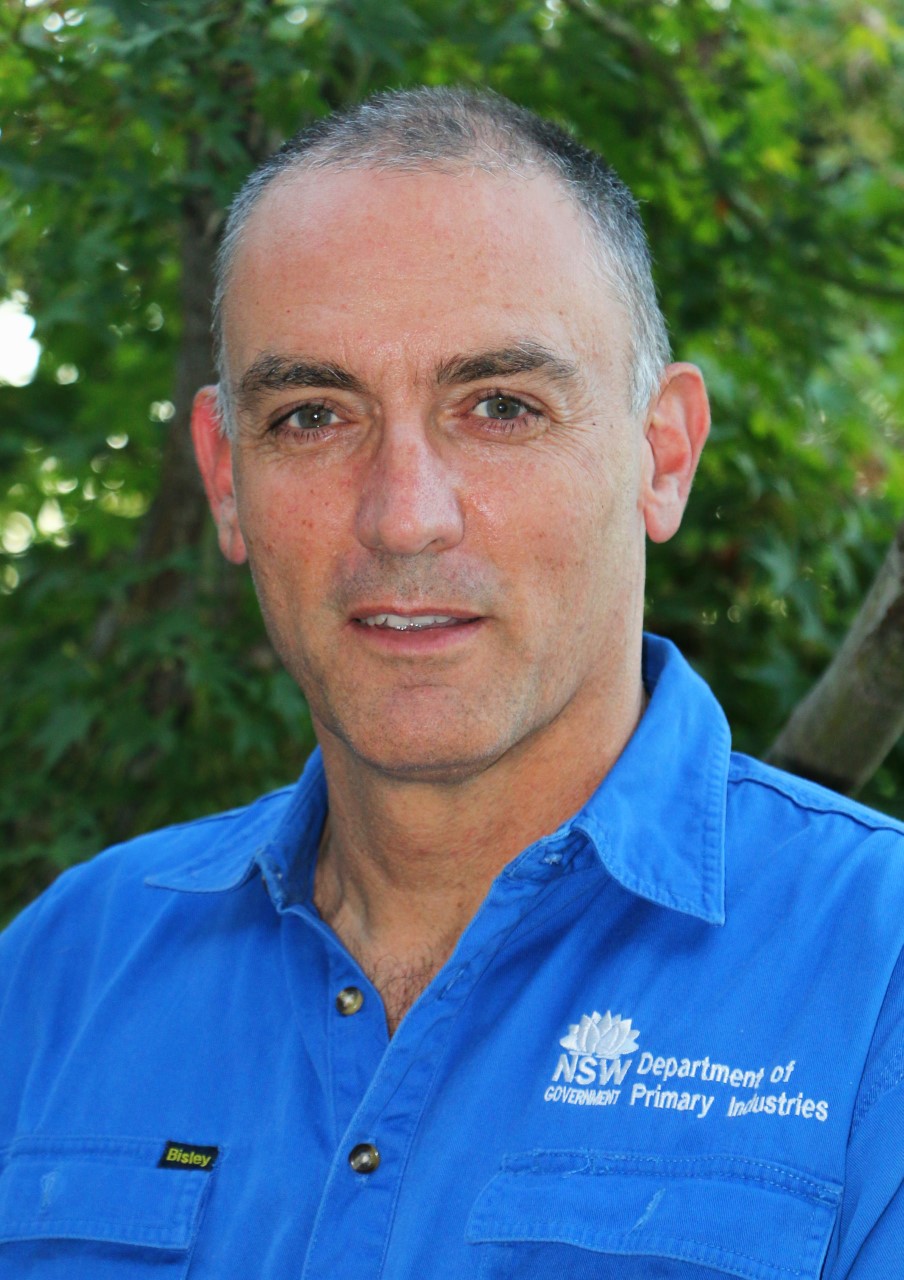 Kevin Dodds
Department of Primary Industries, REGIONAL NSW
Kevin provided outstanding service to a range of Horticulture industries following the devastating bushfires that tore through Batlow and Bilpin in January 2020. Kevin used his well-established networks to contact all apple growers to immediately ensure their personal wellbeing and to understand the impact that the fires had on the fresh food and tourism industry. Kevin approached the fire command centre in Tumut to gain early, safe access to the fire grounds so estimates of orchard damage could be made and immediate support could be given. He established communication channels to gather intelligence, and continued to inform producers of available assistance and provide technical advice relating to tree recovery from fire. Kevin identified a unique opportunity to undertake research into the impact of fire on apple trees, which has now been developed into a funded research project to assist the recovery of orchard growers.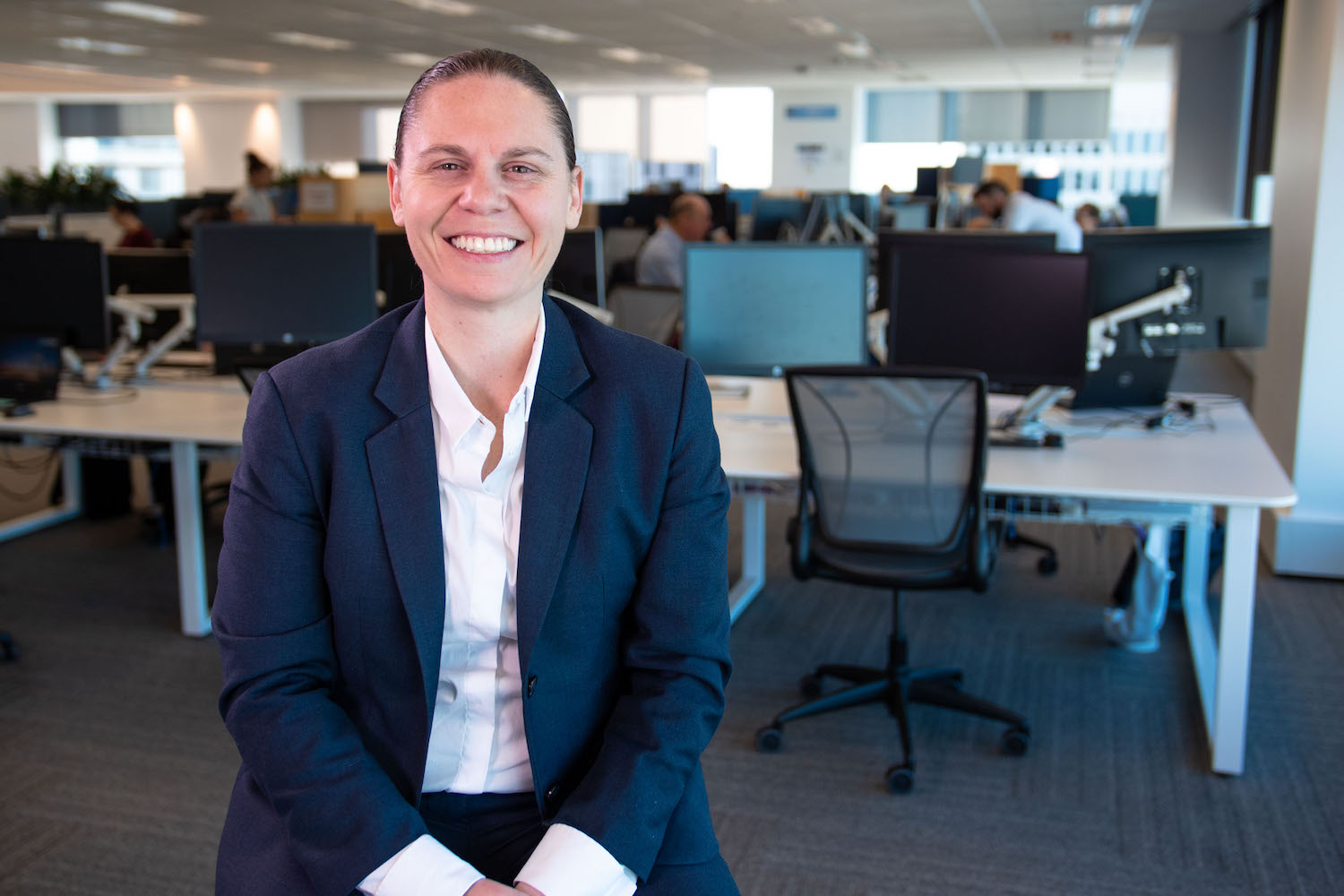 Louise Howard
Sydney Metro, TRANSPORT
Since taking on the role of health and safety at Sydney Metro, Louise Howard has transformed the way the agency proactively manages health and safety. Louise leads a team of 35 professionals across a portfolio of mega projects, each at a different phase in the project life-cycle. While Louise's primary role ensures Sydney Metro meets its legal obligations across Work Health Safety, Rail Safety and Heavy Vehicle National law, her key driver has been to do more and push industry to excel, ensuring Sydney Metro is known as the safest program of infrastructure built in NSW.
From creating the health and safety model from scratch, through to collaborating across the agency to develop the key messaging of 'measurable, mindful, meaningful', Louise has driven a strong agenda of safer workplaces.
Sanja Galic
Service NSW, DEPARTMENT OF CUSTOMER SERVICE
In January 2020, Sanja Galic stepped into the role of Director, Emergency Services Portfolio, to deliver new services and grants for those impacted by the bushfire disaster. Drawing on her knowledge of other Service NSW initiatives, within weeks Sanja established the Bushfire Customer Care program and Hypercare team while managing initiatives like the Volunteer Firefighter Financial Support, Clean Up and Small Business Grant. Leading her team straight into delivering COVID-19 support, Sanja has been able to drive rapid delivery through an uncertain and ever-changing environment due to her extraordinary leadership and relationship skills.
A Strong Economy
Agile skills for an elastic economy
TAFE NSW, EDUCATION
TAFE NSW has enabled an economic environment that encourages investment, innovation, and management of human resources, by strategically targeting specific sectors and industries facing disruption and skill shortages.
Initiatives launched are meeting emerging or in-demand customer needs, improving workforce participation – especially for women and the mature age worker - while enabling employers to access skilled workers, and maintain or grow their operations.
The Women in Business program for example features an innovative delivery model, was developed with client needs and preferred learning styles in mind and a comprehensive marketing campaign targeting women looking to start or build their own business.
Partners
NSW Treasury - Business Connect Program, NSW Small Business Commissioner, Department of Education – Aboriginal Enterprise Development Officer Program, Service NSW for Business - Business Concierge, Department of Communities and Justice – Women NSW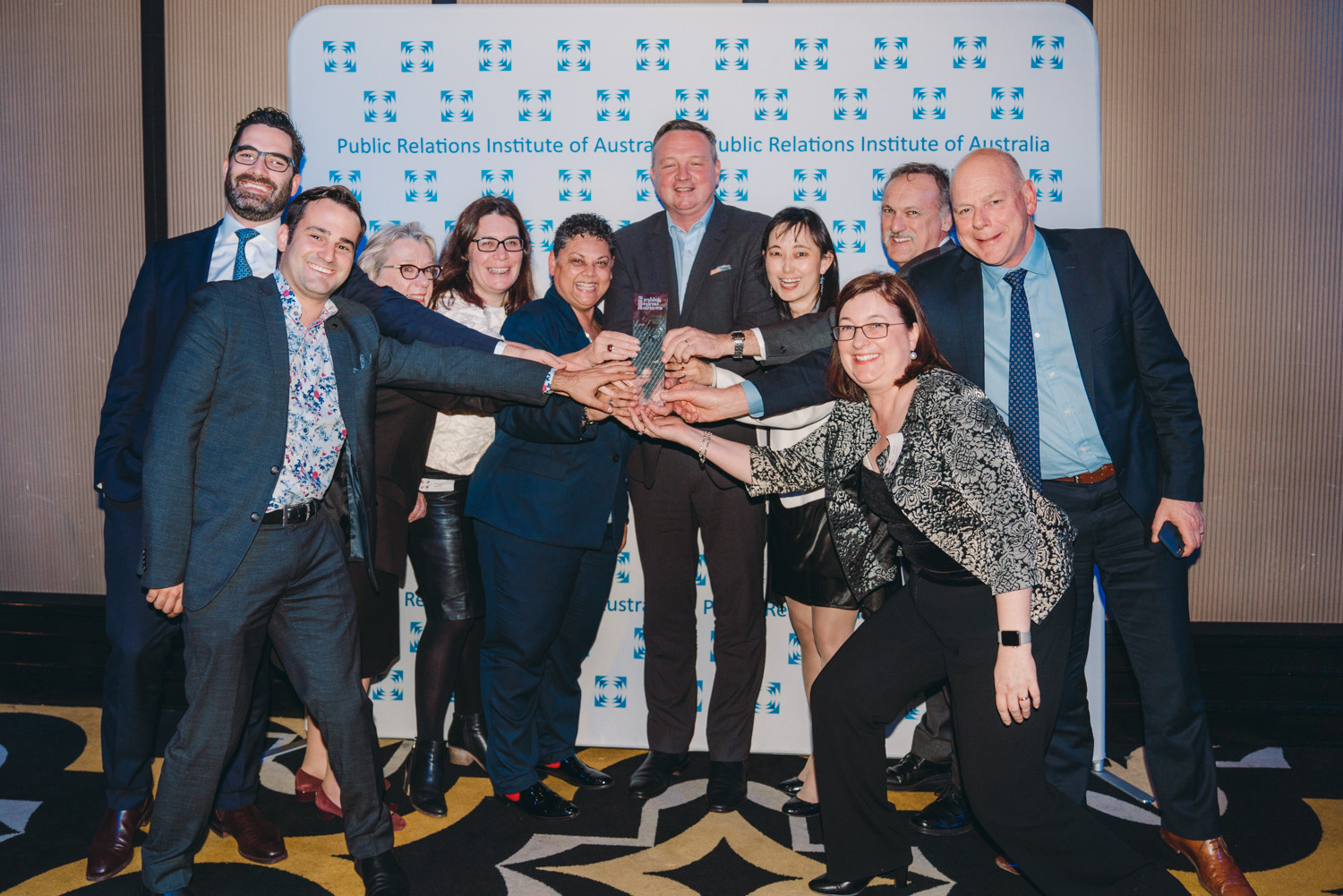 Liverpool Innovation Precinct - A Vibrant collaboration to boost jobs and economy
South Western Sydney Local Health District, HEALTH
Liverpool Innovation Precinct (LIP) brings together key thought leaders with the goal of increasing health, education, research and innovation investment to create an environment to boost jobs and the economy.
The LIP Investment Attraction Strategy Framework and the co-funded Manager position have driven the investment, innovation and management of our resources to ensure a sustainable future. The established integrated health school model has shown the flexibility required to adapt to the ongoing changes relevant to the space, including upgrades and changes to technology, health needs and community demographics.
Partners
School Infrastructure NSW, TAFE NSW, South Western Sydney Primary Health Network, Ingham Institute for Applied Medical Research, University of New South Wales, Western Sydney University, University of Wollongong, Liverpool City Council, Greater Sydney Commission, Western Sydney Business Chamber, Department of Education, Health Infrastructure, Transport NSW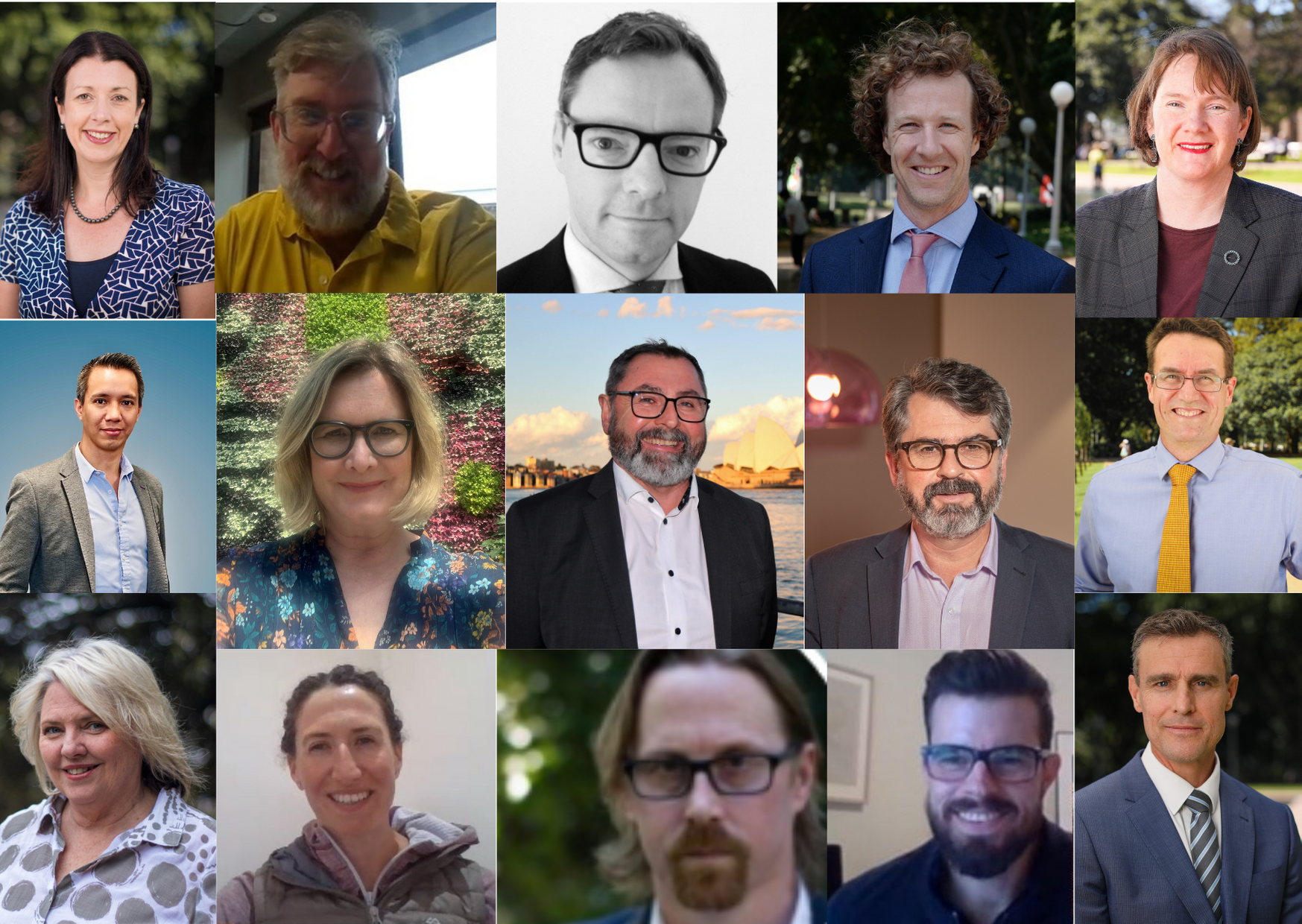 Planning System Acceleration Program - Fast Tracked Assessments
Department of Planning, Industry and Environment, PLANNING, INDUSTRY AND ENVIRONMENT
The Planning System Acceleration Program is one of the Department of Planning, Industry & Environment's emergency responses to the COVID-19 pandemic. The program sought to fast-track assessment of development proposals to increase investor confidence, remove red-tape and enable a surge in development activity and construction jobs through the 2020 calendar year. The program aims to enable economic expansion though new Infrastructure, housing or employment-generating land-uses. In 80 working days the program has fast-tracked the assessment of over 80 planning projects, creating the opportunity to bring forward $22b of economic activity, up to 48,000 jobs (in construction) and over 24,000 new homes.
Tailored Talent
Public Service Commission, PREMIER AND CABINET
Autistic people have strong skills in STEM yet experience barriers in conventional recruitment due to their unique traits. The Tailored Talent Program disrupted traditional recruitment practices to match autistic individuals with roles across NSW Government. Five agencies participated in the program with outstanding results; 250 staff were trained in autism awareness, 12 autistic talent were hired and four placements are in progress. The Tailored Talent program brings real business benefits and builds a world-class public service that reflects the community.
Partners
Specialisterne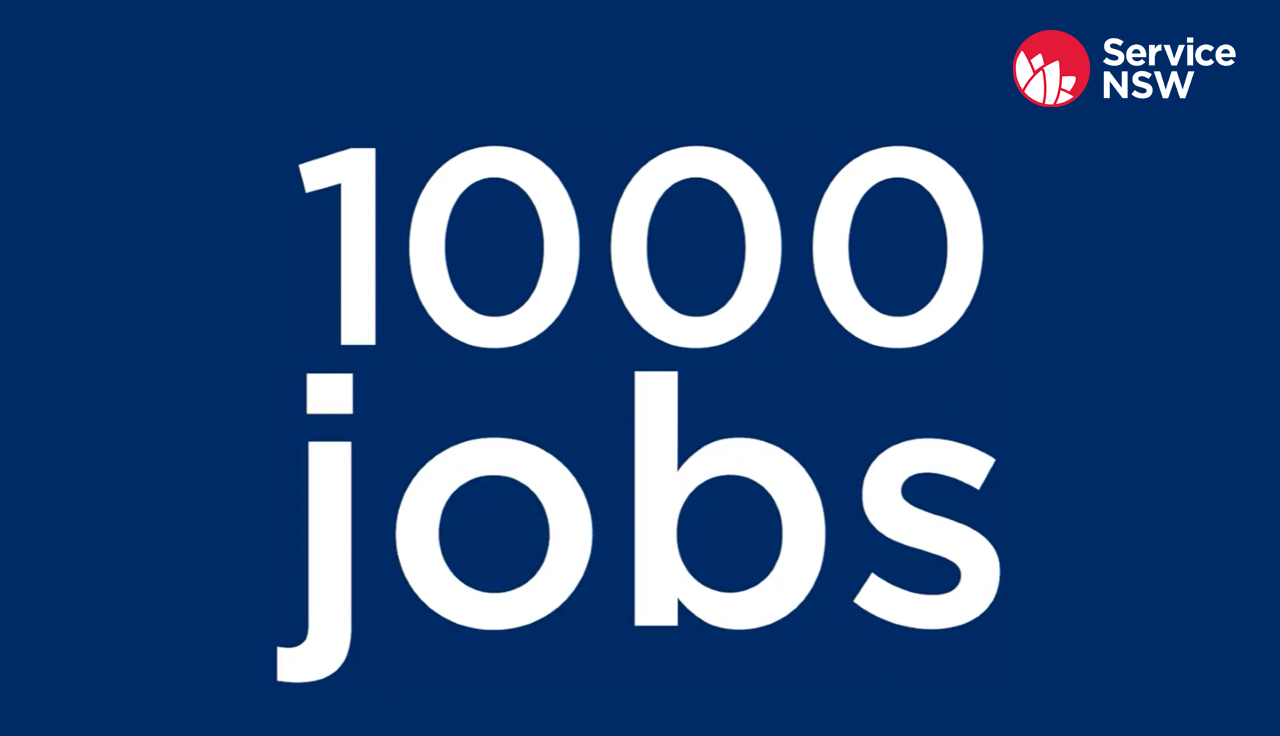 Service 1,000
Department of Customer Service, CUSTOMER SERVICE
Service NSW announced 1,000 new roles to support the citizens of NSW during the COVID-19 pandemic. Within 48 hours of the announcement, 58,000 individuals and over 600 businesses registered interest for these roles. Partnering with Department Customer Service, the Public Service Commission, impacted NSW agencies and significantly impacted private sector businesses, a recruitment strategy was developed identifying three talent pools. New digital tools were implemented to assess, recruit and onboard the new team members for an exceptional employee experience resulting in an increase of almost one third of the workforce.
Partners
Service NSW, Public Service Commission
Excellence in Digital Innovation

Connect for Safety - a new national child protection information sharing solution
Department of Communities and Justice, STRONGER COMMUNITIES
Connect for Safety is an online data matching solution that enables NSW statutory child protection officers to identify if a child, young person or family they are working with may be known in another State or Territory. The tool enables more informed casework decisions to create positive change in the lives of young people at risk of harm. Targeted information exchange between NSW and other jurisdictions allows swifter interventions so that vital support can be provided. Information exchange officers, child protection helpline staff and caseworkers can use this powerful tool to acquire a more comprehensive understanding about the histories of vulnerable people who have lived in more than one State or Territory. The result is enhanced casework practice, better support and vastly improved outcomes for young people and their families - not only in NSW, but also across Australia.
Partners
Itree Pty Limited, Australian Government Department of Social Services (DSS), Australian Capital Territory (ACT) Community Services Directorate, Northern Territory (NT) Territory Families, Queensland (QLD) Department of Child Safety, Youth and Women, South Australian (SA) Department of Child Protection, Tasmanian (TAS) Department of Communities, Victorian (VIC) Department of Health and Human Services, Western Australian (WA) Department of Communities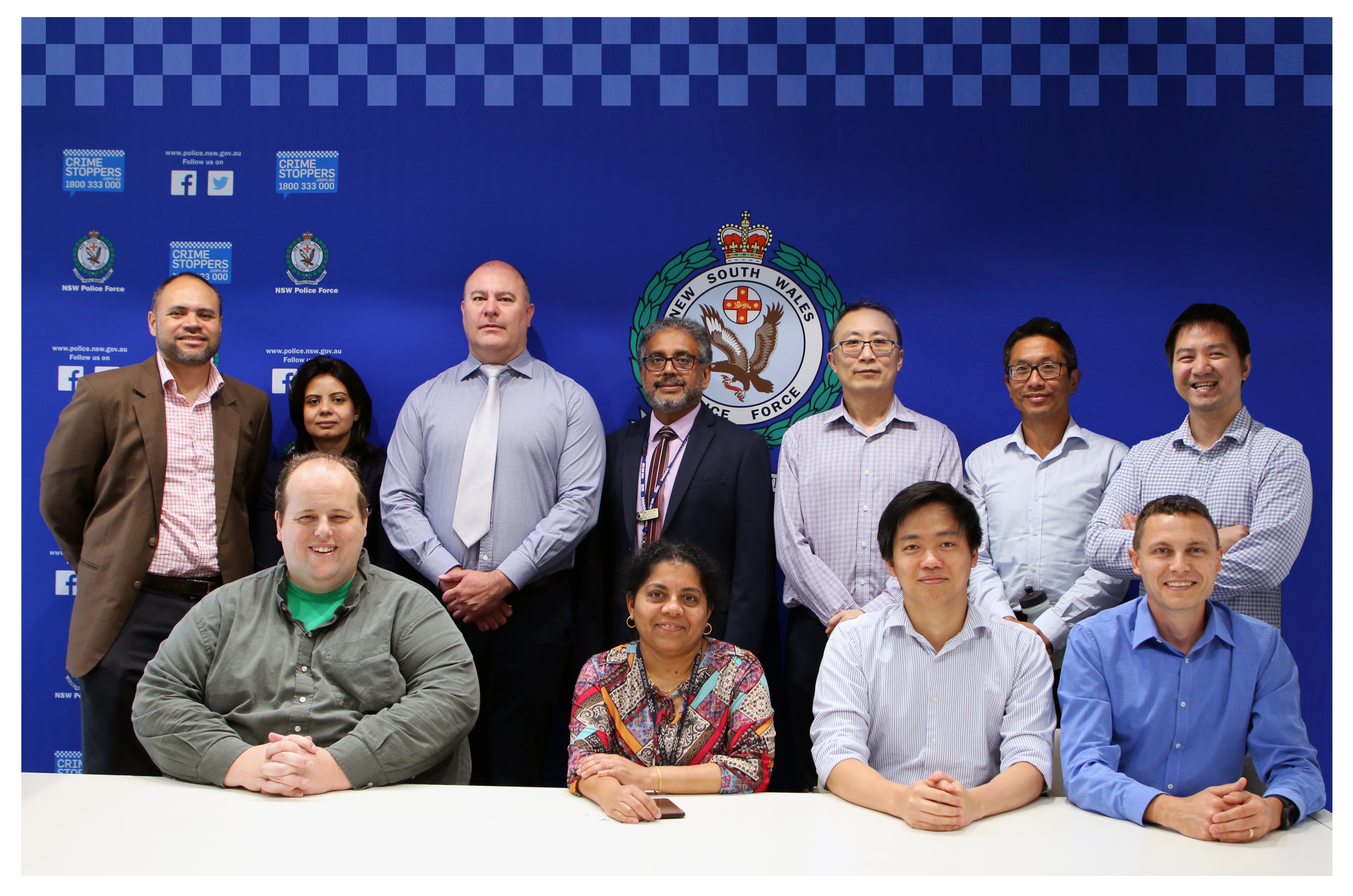 COVID-19 People Management System
NSW Police Force, STRONGER COMMUNITIES
In March 2020 returning overseas travellers were required to quarantine for 14 days in various Sydney hotels. This strategy was supported by a NSW Police Force security operation. The dynamic operation required the maintenance of paper records of thousands of people under quarantine at over 20 hotels, and subsequent data entry of those records into centralised spreadsheets, which were then extracted for high level briefings and decision making. Supporting this archaic system required a significant human resource effort. In April 2020 the COVID-19 People Management System Project commenced the development of a digital solution to manage people in hotel quarantine. Four dedicated team members designed a purpose-built system that went live within the same month.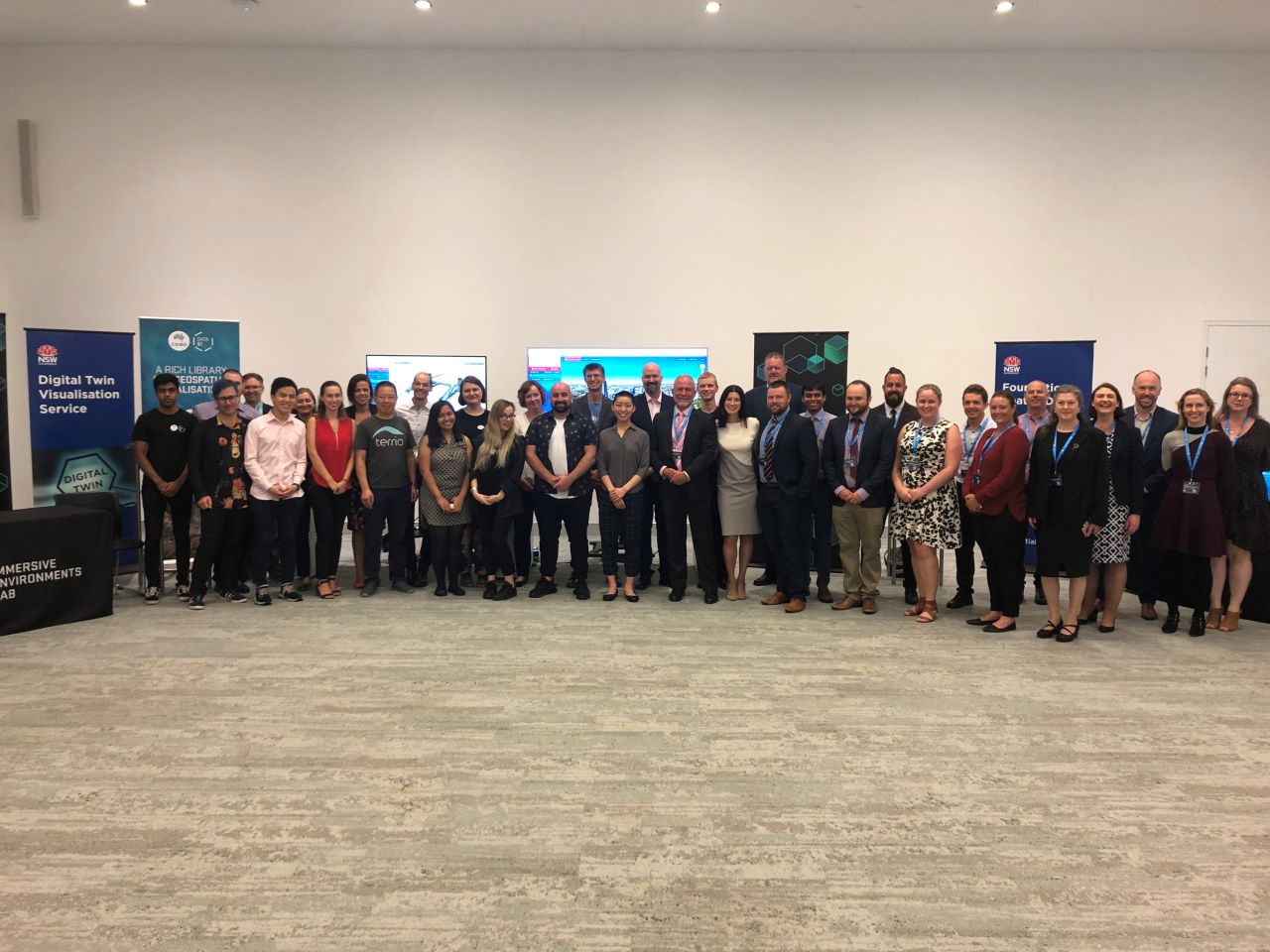 DCS Spatial Services - Spatial Digital Twin Team
Department of Customer Service, CUSTOMER SERVICE
The NSW Spatial Digital Twin (SDT) is a data collaboration tool for infrastructure planning and delivery, for deploying and operating smart building and Internet of Things networks, and for visualising past, present and future environments. The data ecosystem comprises 3D/4D foundational spatial data, a spatial collaboration portal for search and discovery, and an open source visualisation service.
In an increasingly digitised society, rich in data, the SDT generates a digital model of our cities and communities that will facilitate better planning, design and modelling for NSW's future. As one of the world's largest spatial digital twins, the project has demonstrated the ability to upgrade NSW's spatial data from 2D to 3D/4D, to integrate live transport feeds and building information models and to search and share data online securely with the Spatial Collaboration Portal.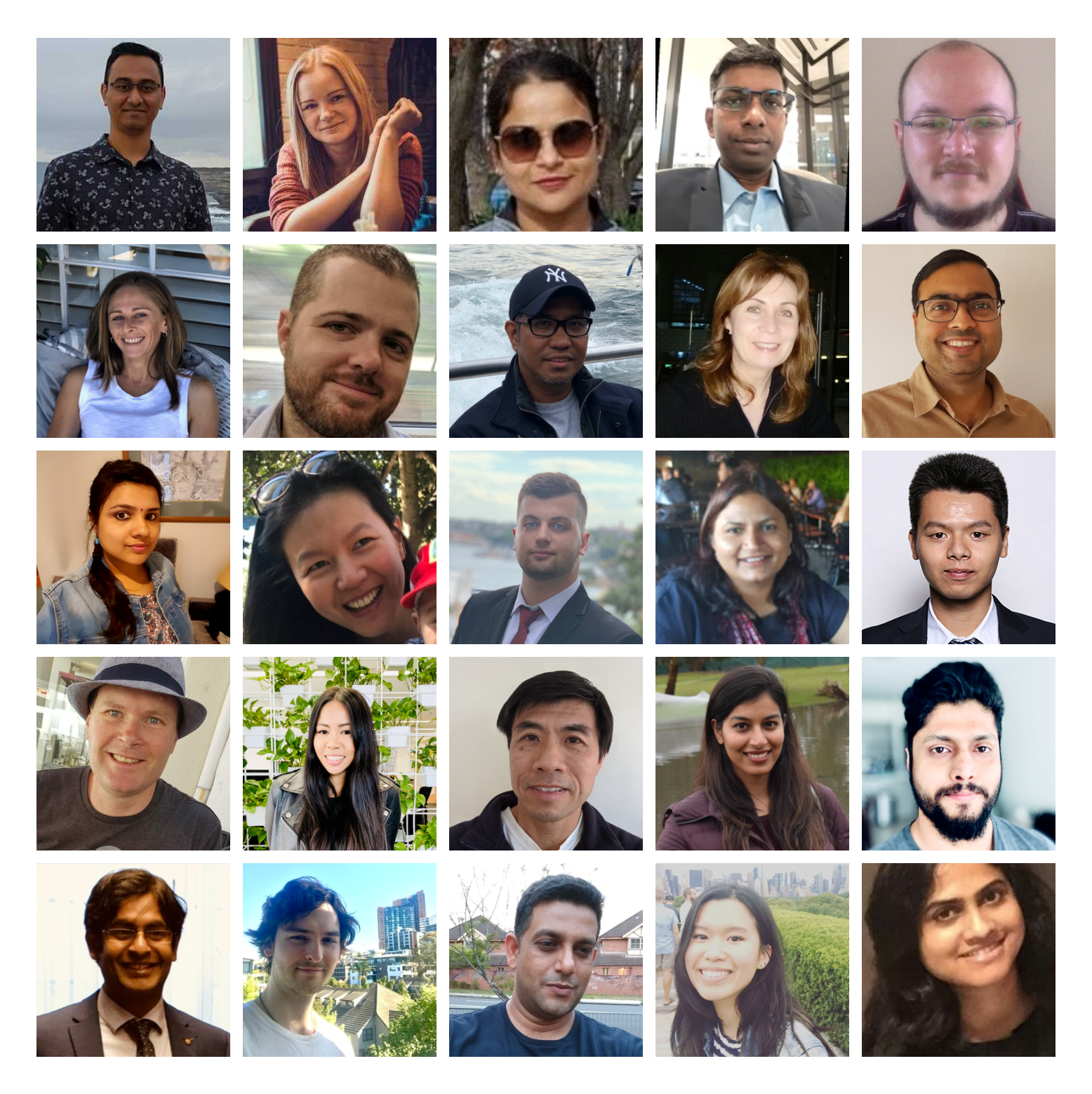 Vouchers and Rebates
Service NSW, CUSTOMER SERVICE
Since January 2020 the Vouchers and Rebates (VAR) digital team, in collaboration with state and government departments, was integral in supporting multiple bushfire and COVID-19 initiatives as part of the recovery and support efforts. The team has designed and delivered 14 new digital experiences to support NSW citizens and small businesses suffering personal or financial hardship or requiring assistance. These included volunteer firefighter payments, small business grants, disaster assistance finders, accommodation and energy assistance, and the NSW Border Entry Permit. The VAR team, across all its digital experiences, has issued over 1 billion dollars in 2020 to the NSW community with $830 million of this going to people and businesses affected by bushfires or COVID-19.
Highest Quality Education

Electrical Learning Centre Collaboration
Transport for NSW, TRANSPORT
Providing customers with more trains and services is a critical requirement for NSW. The infrastructure to support these services requires more electrical workers and sub-station specialists to design, construct and maintain these assets. TfNSW Route Delivery, Learning & Development and Sydney Trains have partnered to build the Electrical Learning Centre (ELC) to address the critical shortage of accredited electricians. The ELC allows learners to experience the full substation environment using a blend of VR and retired artefacts from substations in a safe and reliable environment.
Marrambidya Leadership Program
Murrumbidgee Local Health District, HEALTH
"Marrambidya" is the local Wiradjuri word for Murrumbidgee. The Murrmbidgee Local Health District covers the Riverina, Murrumbidgee Irrigation Area and most of the Murray region with over 3,800 staff working in facilities across 126,000 square kms. The Marrambidya Leadership Program is an organisational leadership program designed to grow the sustained capability of clinicians and managers to tackle its most critical strategic issues and to foster inter-professional collaboration as well as build shared ownership and values across the district.
Partners
Health Education and Training Institute HETI-NSW Health
Practice Changing Practice
Department of Education, EDUCATION
The cornerstone of school excellence is effective school leadership. Since 2018, the Blacktown Learning Community has worked collaboratively with Western Sydney University to develop high-quality leadership practices. Practice Changing Practice (PCP) was designed to offer a program that would result in increased leadership capacity and sustained improvement of school culture through action research. The success from the pilot saw the program rolled out across three operational directorates. Well beyond the scope of traditional professional learning, PCP delivered a significant shift in leadership through high academic rigour, resulting in improved student outcomes.
Partners
Western Sydney University (WSU)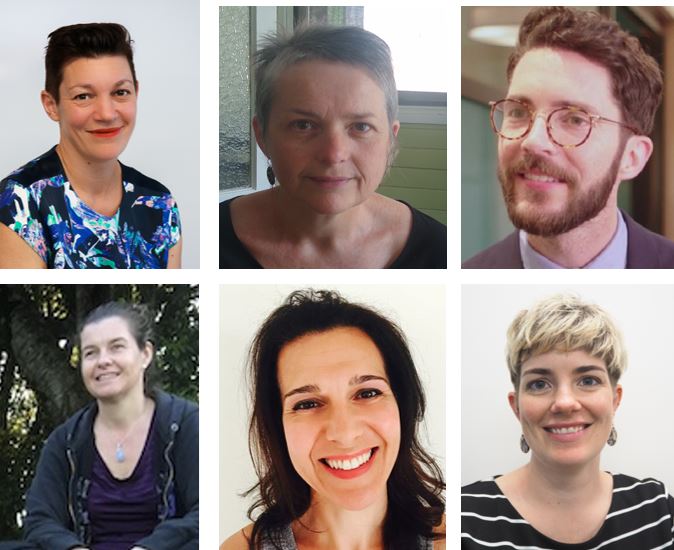 Stop Public Threats Campaign
Legal Aid NSW, STRONGER COMMUNITIES
The Stop Public Threats Campaign was designed to inform the public about protections available to groups vulnerable to public threats and incitement to violence. Research with government, non-government organisations and those advocating for and supporting people affected by section 93Z identified a significant education gap. Community members and leaders did not know how to identify incidents or how to respond. The campaign strategically targeted community leaders and organisations who could support their community to report incidents. The campaign relied on engaging and sharable education video and website content to train and raise awareness to help the community more confidently identify and support vulnerable community members at risk of vilification.
Partners
Community Safety and Cohesion Team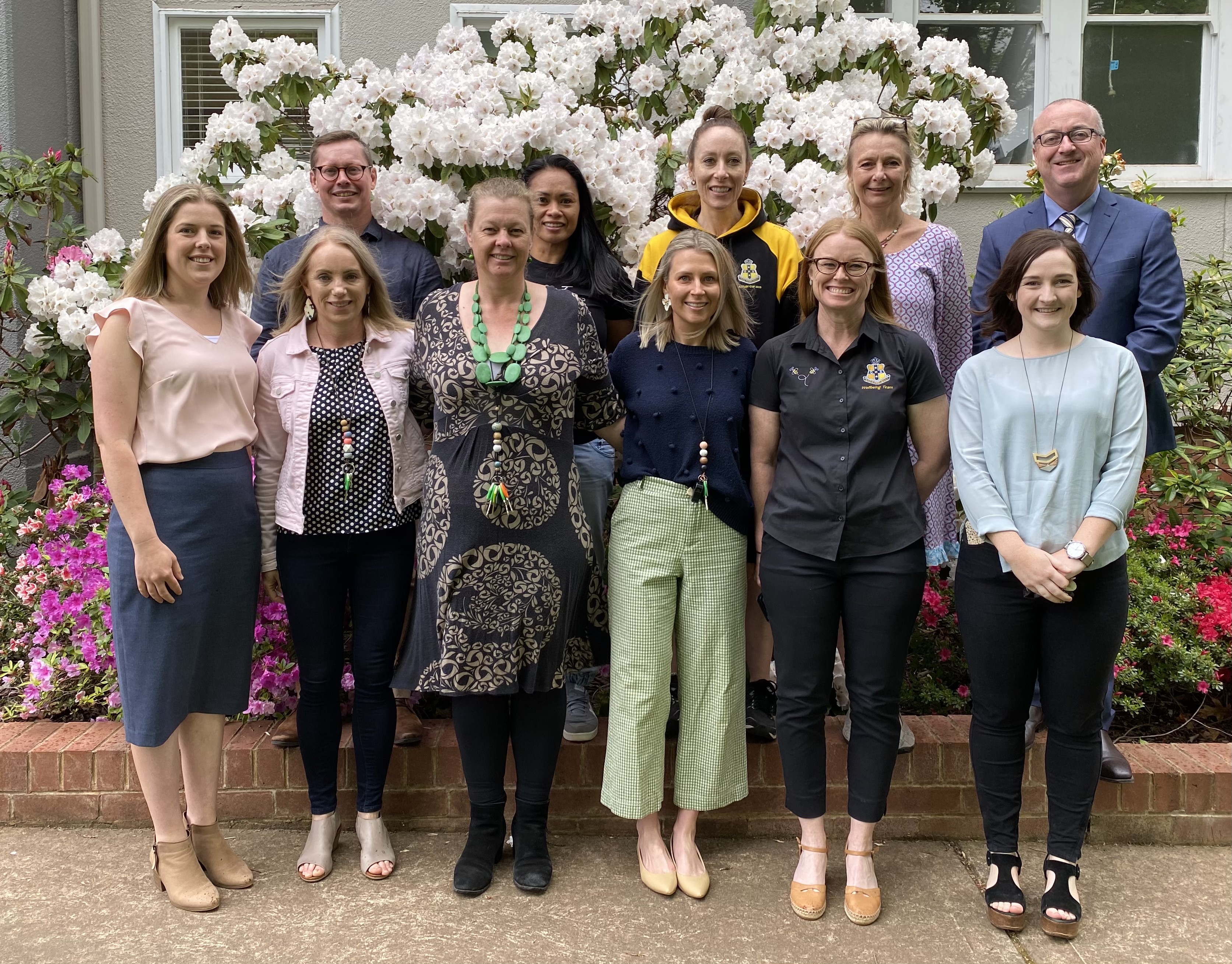 Supporting Student Wellbeing
Orange High School, EDUCATION
Orange High School in collaboration in with Be You, implemented a highly effective and structured wellbeing initiative for students. The Wellbeing program focuses on early intervention and is designed to assist students to develop the skills and habits that will help them manage the challenges they will face in life. Students are supported regardless of their individual circumstances, so they can maximise their learning opportunities to become the best version of themselves. Since implementation of the program students have reported an increase in their sense of belonging to their school community and that they have a strong sense of advocacy at school.
Partners
Beyond Blue in partnership with Headspace and Early Childhood Australia.
Putting the Customer at the Centre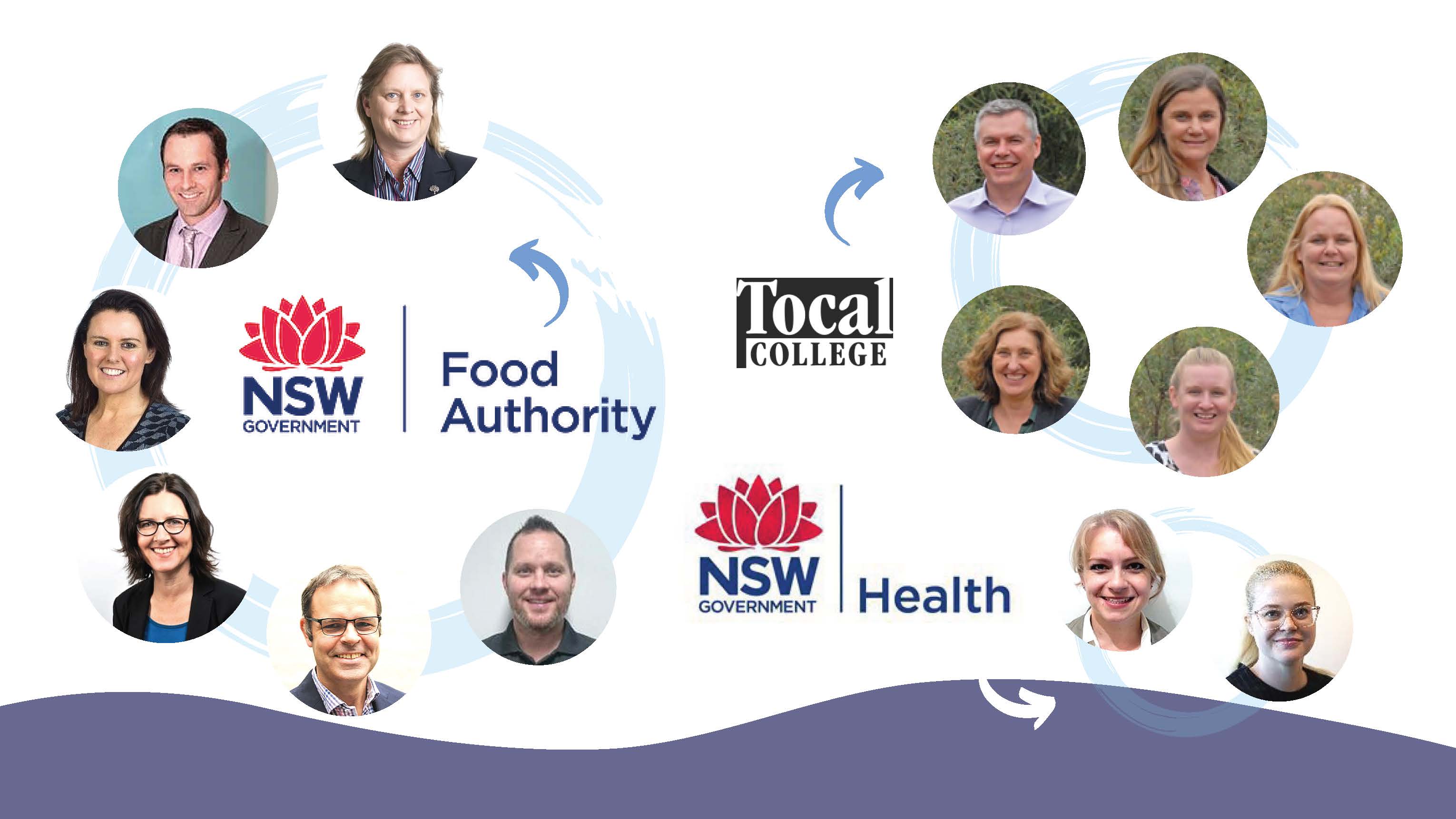 COVID-19 awareness for food service online training
NSW Food Authority, REGIONAL NSW
The food service sector relies on social and personal interactions, and COVID-19 has challenged the sector to operate differently. With the commencement of restrictions, the NSW Food Authority, NSW Health and Tocal College launched free and voluntary online training. Course content is concise, in plain English, mobile friendly, available 24/7 and timed to suit a highly diverse and time poor customer base facing many challenges. The training streamlines NSW and Commonwealth government information and tools, providing an integrated resource for businesses and an efficient way to train staff to ensure strong compliance with COVID-Safe behaviours. Over 24,000 certificates have been issued since June 2020.
Partners
Tocal College, NSW Health
COVID-19 Data, Insights, Communications and Website Hub, to keep our community safe
Department of Customer Service, CUSTOMER SERVICE
To help the people of NSW understand the COVID-19 situation and to measure and guide their behaviour, the Department of Customer Service established a ground breaking program of work which brought together data, customer insights, communications and a website hub, to deliver an integrated, evidence-based response to the growing pandemic. Each component contributed to a constantly evolving cycle of capturing and sharing data and insights, which informed targeted communications and directed customers to nsw.gov.au. This approach to drive behaviour change and inform the public on how to stay safe during the COVID-19 pandemic forged a new way of how government works to achieve outcomes for the people of NSW. As a central support agency, strengthened by collaboration with partner agencies, important decisions were able to be made based on data and insights, to help keep the people of NSW safe.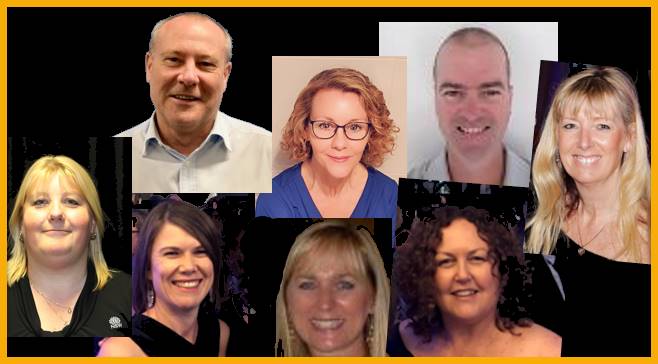 Speak Up Save Lives app
SafeWork NSW, CUSTOMER SERVICE
The first product of its kind for an Australian Work Health and Safety (WHS) regulator, the 'Speak Up Save Lives' app was designed to improve the safety outcomes particularly of young workers and for workers most at risk of injury or death in NSW workplaces. Customer insights indicated that specific 'at risk worker' groups often felt they couldn't speak up about WHS concerns for fear of repercussions like job loss or the loss of a work visa. By working with industries and communities SafeWork NSW developed a digital and translatable tool making it easier for people to confidentially raise WHS issues.

Sydney Opera House: From Our House to Yours
Sydney Opera House, PREMIER AND CABINET
Sydney Opera House was determined to continue delivering on its mission to inspire and strengthen the community despite the suspension of public-facing activities due to COVID-19. It launched From Our House to Yours - a free digital program to connect with, inspire, educate and entertain local and global communities. Each week, a curated online program of live-streamed and recorded performances, talks, playlists, podcasts and written content is shared. In just over four months, the program achieved more than 4.2 million views and downloads worldwide. Widespread audience acclaim demonstrates the team's understanding of audiences, agility in overcoming challenges and their ability to create engaging and inspiring high-quality content, while providing much needed employment for a sector devastated by the pandemic.
Recovery and Resilience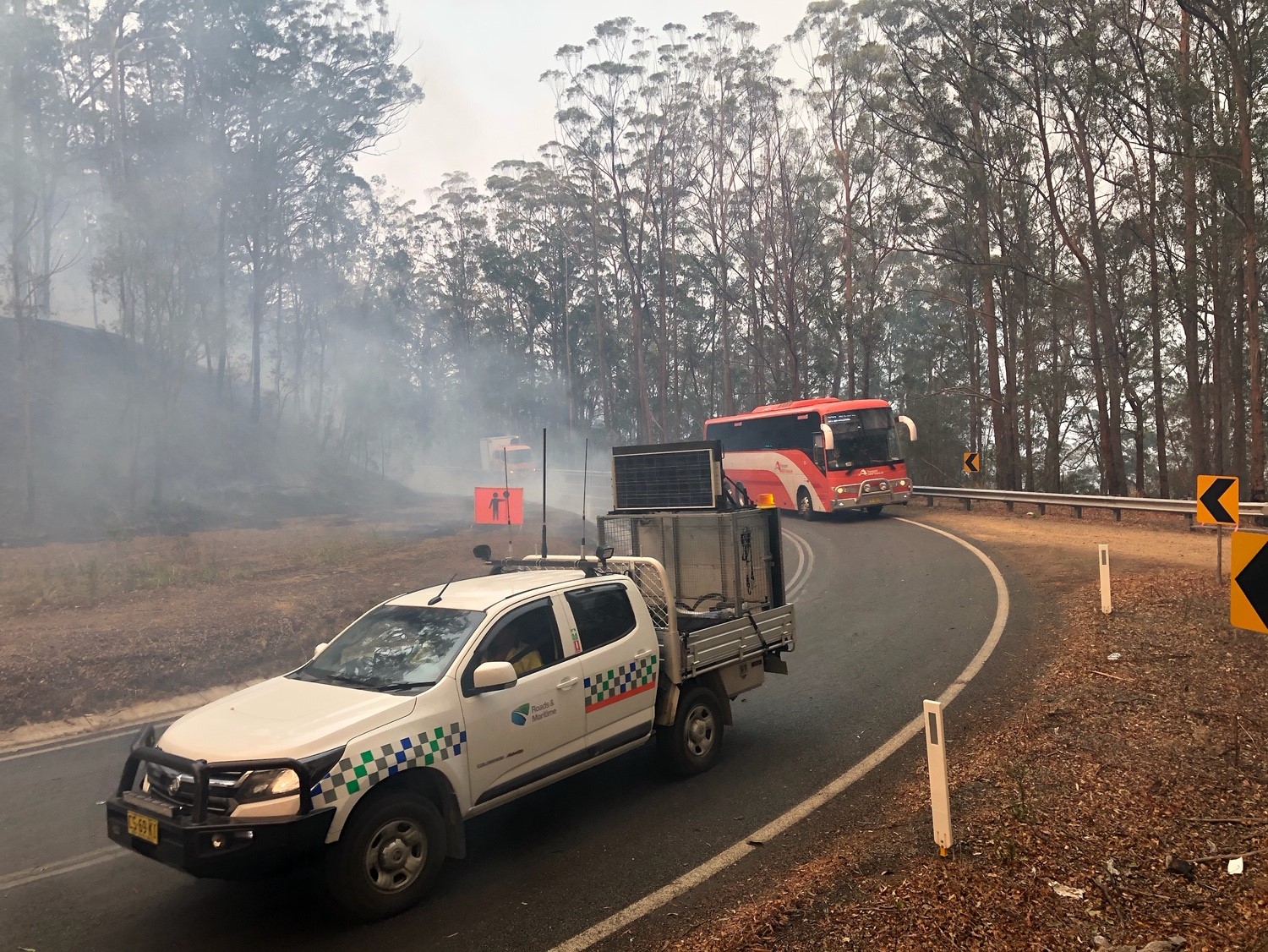 Bushfire response A: Immediate response and resilience supporting communities affected by active bushfires
Transport for NSW, TRANSPORT
Almost a thousand Transport for NSW employees worked tirelessly to manage developing threats and safeguard local communities during the NSW bushfire crisis. These efforts helped coordinate the movements of affected communities, ensured that people made informed and safe travel decisions, and were critical in supporting the work of emergency crews.
Around the clock, roads were quickly and safely closed due to direct fire impact or when fire agencies required the road as a fire break or to backburn. Customers and communities were informed of changing conditions and those already on the move were guided to safer detours. Working closely with community partners, local government and emergency services; these unsung day-in day-out efforts saved lives and greatly assisted the efforts of those fighting the fires.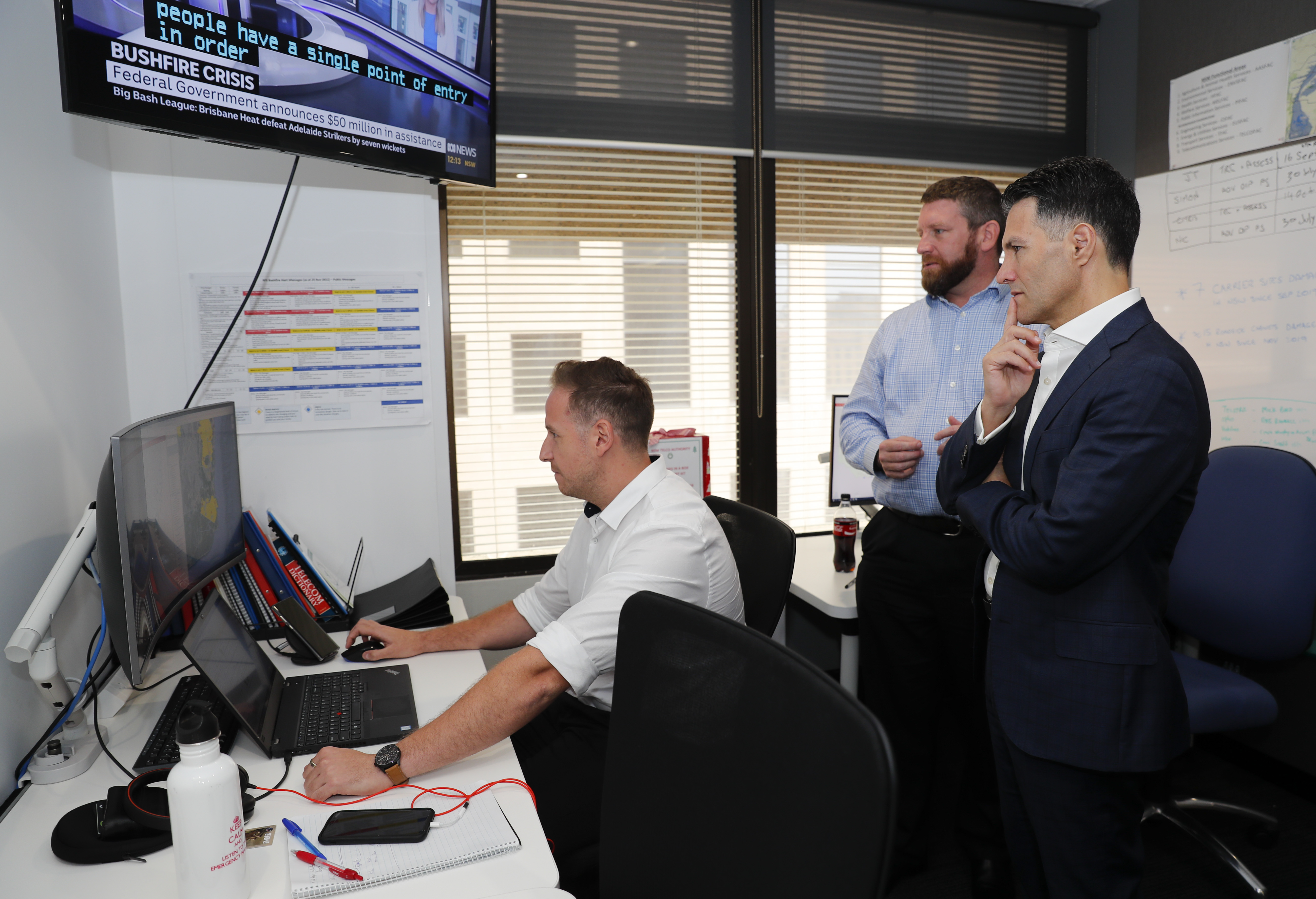 Keeping the NSW community connected during the 2019-20 bushfires
NSW Telco Authority, CUSTOMER SERVICE
The NSW Telco Authority provided 24-hour emergency coordination of telecommunications to support Emergency Services Organisations (ESOs) during one of NSW's worst bushfire seasons. The Authority operates and maintains the Public Safety Network (PSN), providing reliable radio communications for ESOs. The PSN covers almost one third of NSW and has around 50,000 radio users. Next to Australia's triple zero hotline, it's the most critical communications network in NSW. The team worked with ESO's to ensure mission-critical communications remained available during the crisis. Where existing radio network infrastructure was damaged or power-mains interrupted, the Authority deployed mobile assets, satellites and generators to ensure critical communications could continue. More than 20 PSN sites, being delivered under the Critical Communications Enhancement Program, were fast-tracked to support fire-fighting efforts. As a result, vital infrastructure was saved, and the PSN provided more than 99 per cent coverage reliability throughout the crisis, helping crews and local communities remain safe.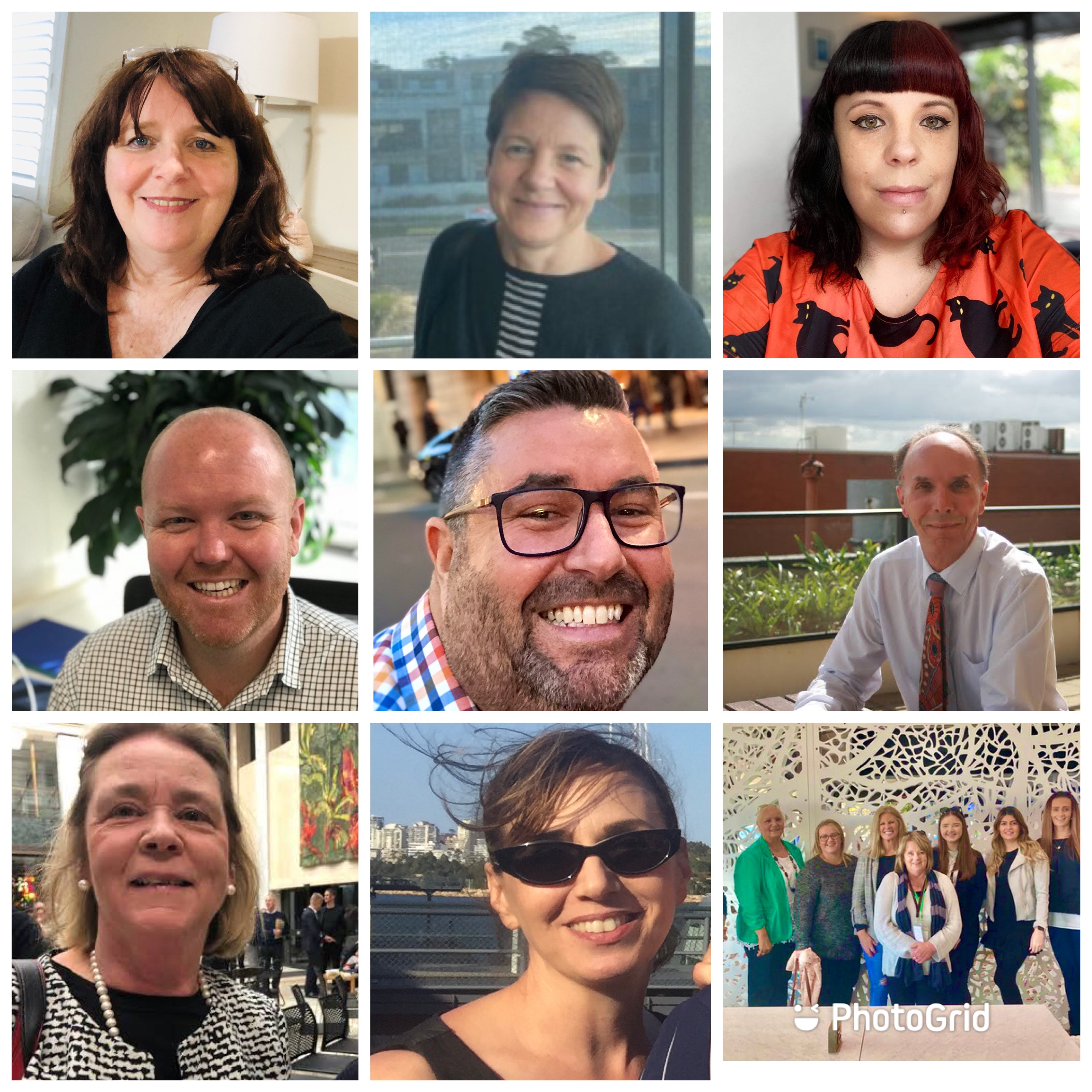 Providing shelter to those effected by NSW bushfires
Department of Communities and Justice, STRONGER COMMUNITIES
In response to the NSW bushfire disaster, the Bushfire Housing Assistance Service was established to support people displaced due to the fires. Support offered included emergency temporary accommodation, assistance with a private rental bond and advance rent costs, sourcing accommodation options from the private rental and short term housing sector, and referrals onto other support services, dependent on each individual's circumstances.
The service comprised of the Bushfire Housing Assistance Line, the Bushfire Housing Assistance Response Team established in Southern NSW, and the Customer Service and Business Improvement unit. More than 19,000 nights' of accommodation were provided to over 8,000 individuals, and upwards of 360 clients were supported in finding accommodation options in Southern NSW.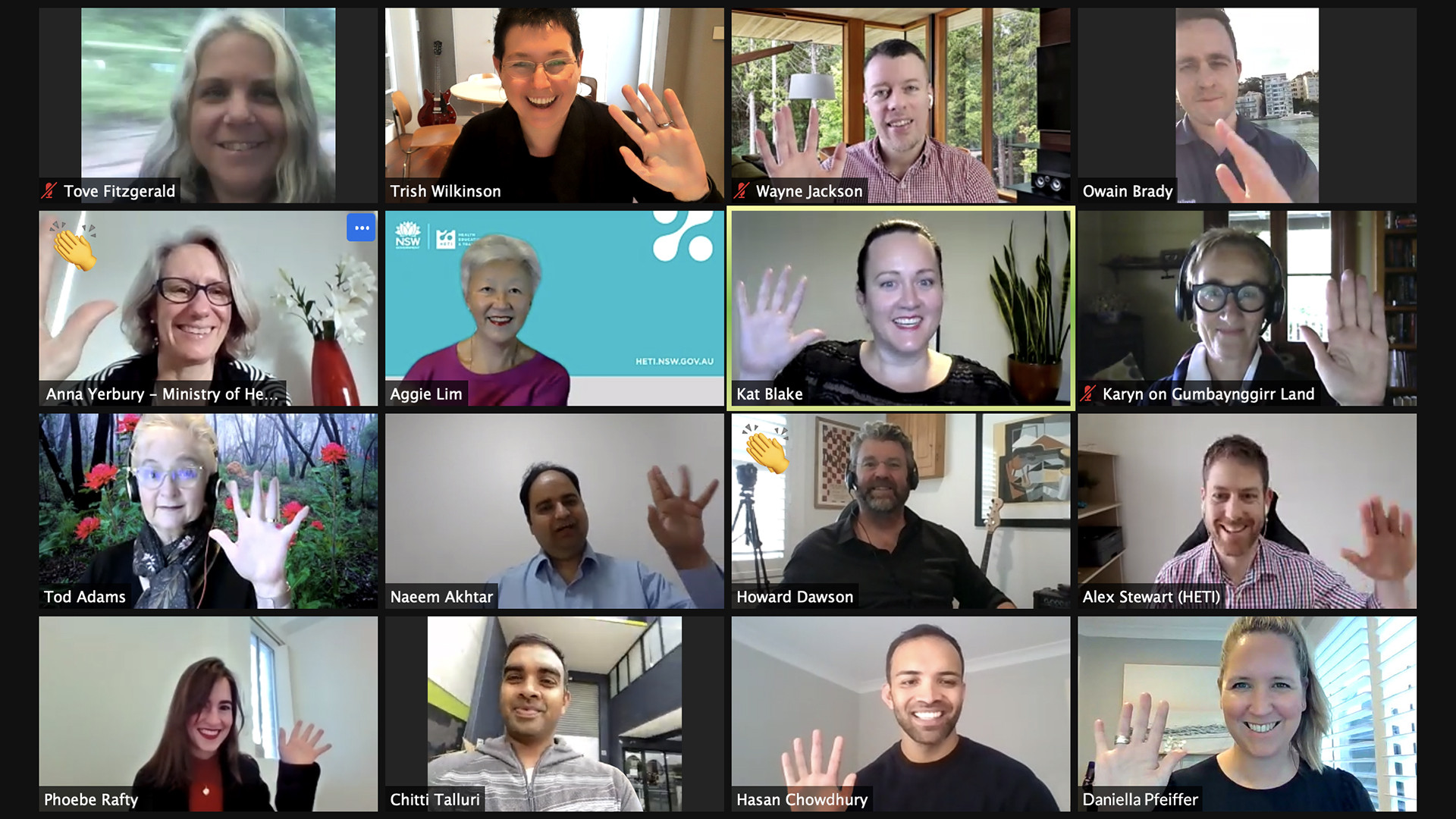 Rapid close contact calls online training for COVID-19 response
Health Education and Training Institute (HETI), HEALTH
As part of the critical COVID-19 pandemic response, rapid online training was needed for contact tracing staff. This innovative, just-in-time training supported NSW Health to draw upon critical staff resources from across NSW Government and private sector to meet surges in demand as confirmed cases and close contact numbers increased. The online training was also packaged and released to Public Health Unit teams across Local Health Districts via the My Health Learning training portal, and to the Victorian Department of Health and Human Services to support training for Victorian teams. In 16 weeks, over 400 staff were upskilled. Since March, the Close Contact Tracing Team has contacted over 24,000 close contacts, fulfilling an essential function within NSW Health's rapid response to limiting community transmission within NSW.
Partners
Close Contact Tracing Team, Public Health Emergency Operations Centre, NSW Ministry of Health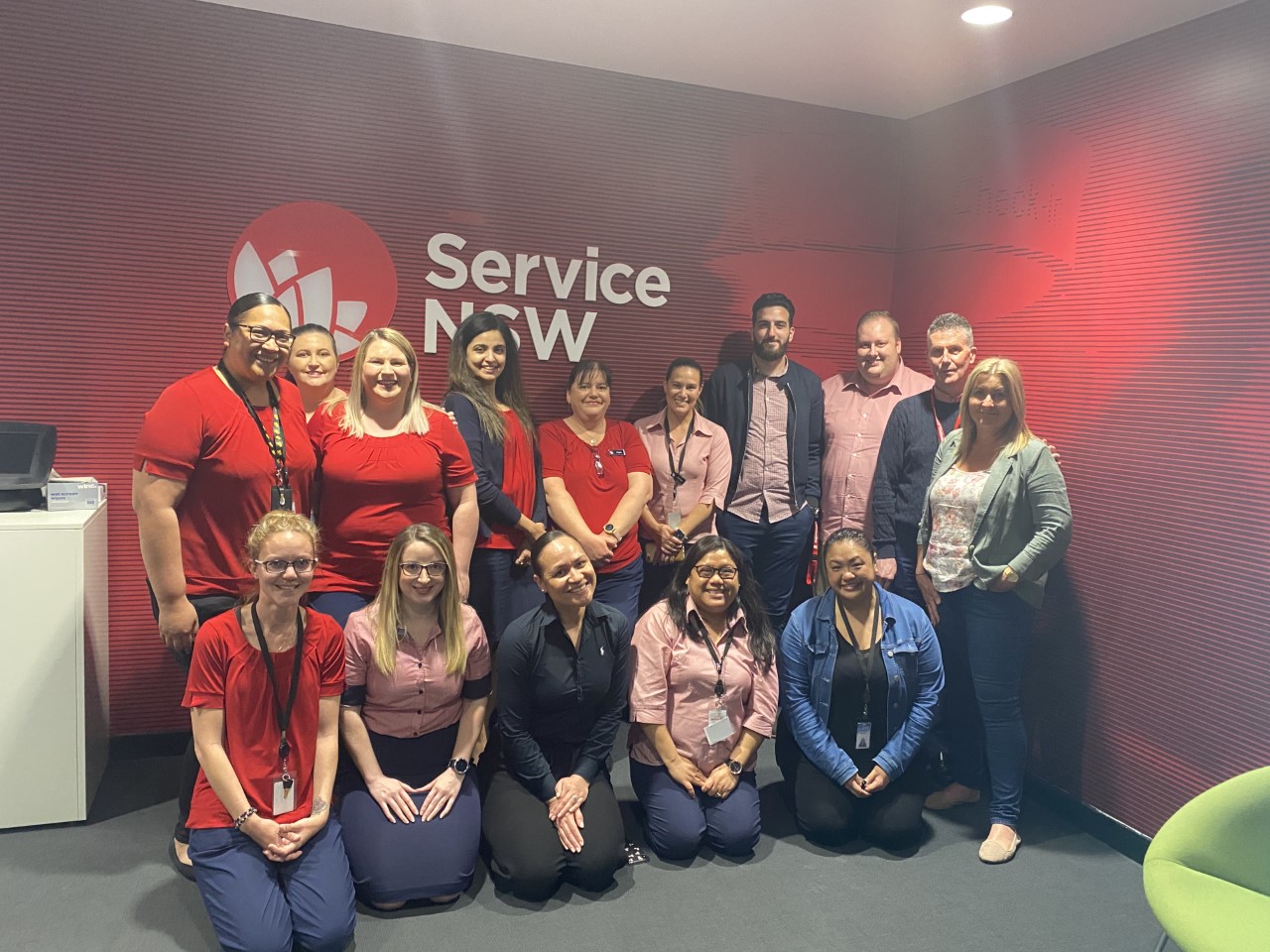 Supporting NSW through Bush fires, Floods, Epidemics and Crisis
Service NSW, CUSTOMER SERVICE
In October 2019, the Service NSW Contact Centre established the Disaster Welfare assistance line to provide support to bushfire-affected communities via emergency housing, food and welfare assistance. Over the following months, demands for rapid support continued as floods devastated communities and the COVID-19 pandemic changed livelihoods.
To support such demand, the team grew from 30 to over 200 people. Hotline operations expanded to 24/7 support and a dedicated COVID-19 hotline was set up to support our state in its time of need. To date, more than 340,000 Disaster Welfare and COVID-19 enquiries have been received.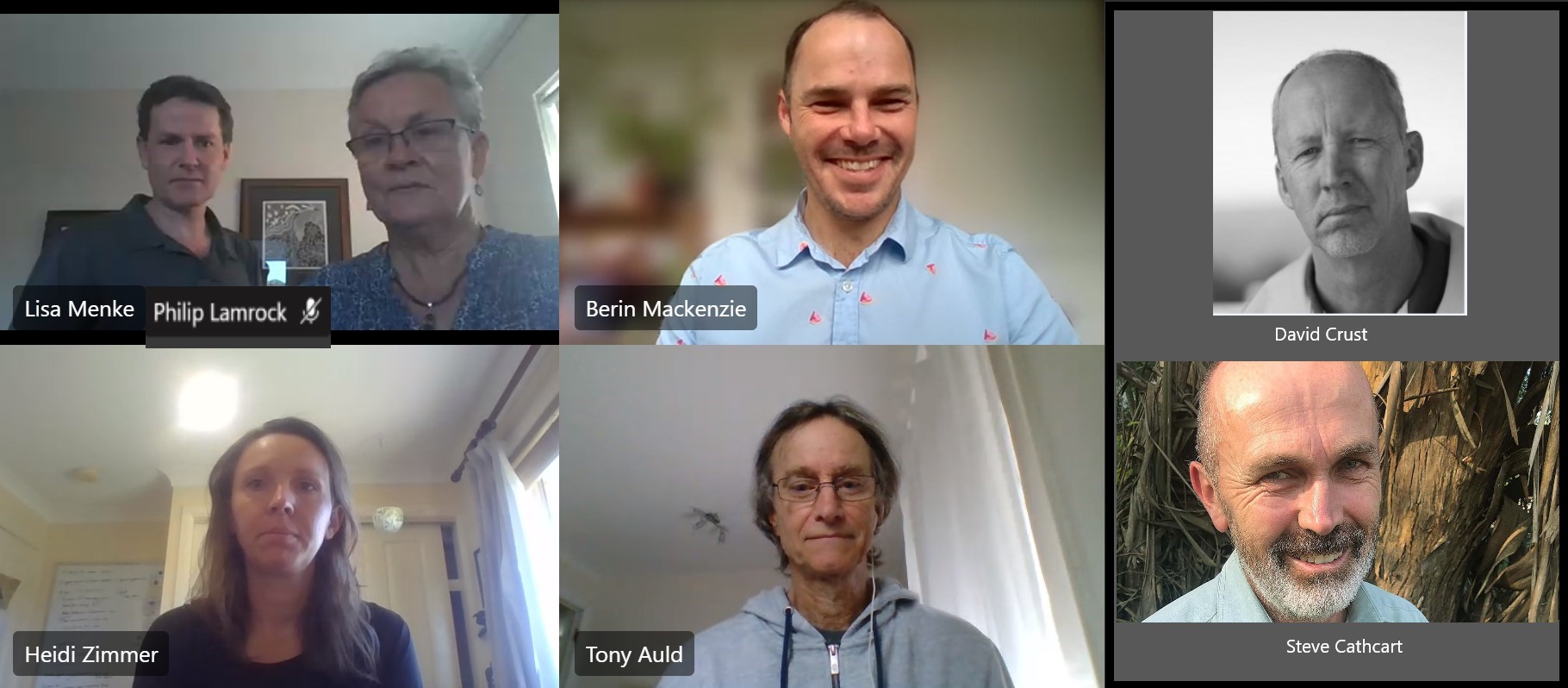 Wollemi Pine Protection Operation
NSW National Parks and Wildlife Service, PLANNING, INDUSTRY AND ENVIRONMENT
The Wollemi Pine was discovered in 1994 and dubbed the botanical find of the century. With less than 100 mature Pines in the wild, the species is listed as Critically Endangered (highest threat category) on the IUCN Red List. During the 2019/20 fire season, high intensity fires burning under extraordinarily dry conditions threatened all four sites of the last remaining wild populations of the Pine. In January 2020, NSW National Parks and Wildlife Service (NPWS) activated the Wollemi Pine Operation to protect the Pines from Fire. This included extensive planning and research, the assembly of a specialist team, collaboration with the Rural Fire Service (RFS) and implementation of the protection plan over a 38-day period. The Operation was successful in reducing the impacts of fire on the Pine, ensuring expert crew remained safe, and raising the profile of the Department's protected species work and specialist firefighting skills.
Partners
Australasian Fire and Emergency Service Authorities Council, Phil Lamrock, United Aero, National Parks and Wildlife Service
Tackling Longstanding Social Challenges
Children's Civil Law Service - a holistic civil law service for highly disadvantaged young people in the criminal justice system
Legal Aid NSW, STRONGER COMMUNITIES
The Legal Aid NSW Children's Civil Law Service (CCLS) helps highly disadvantaged young people in the criminal justice system to resolve their civil law problems. These problems range from issues like debts and fines through to discrimination, employment and housing. These problems impact on everyday life, and if left unaddressed have the potential to exacerbate disadvantage.
Young people are referred to CCLS from criminal lawyers within Legal Aid NSW, the Aboriginal Legal Service NSW/ACT (ALS), the Youth Koori Court (YKC) and Shopfront Youth Legal Centre. On referral, a CCLS lawyer does a Legal Health Check with the young person and then offers them legal assistance to resolve any identified issues. The CCLS is a multi-disciplinary team, that identifies and works to address systemic issues experienced by the young people they support, and some clients go on to receive further support from a social worker or an Aboriginal youth caseworker.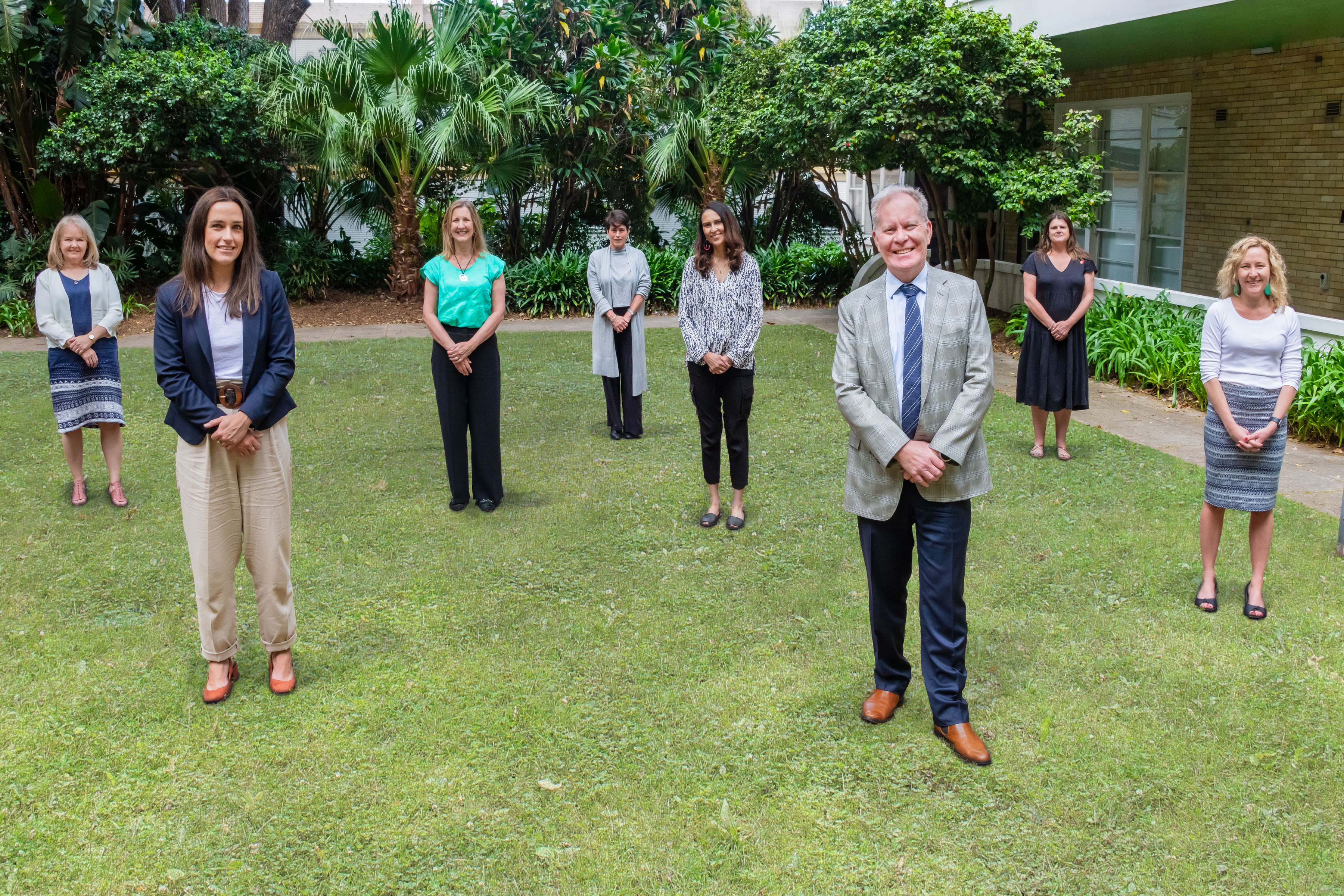 Healthy Homes and Neighbourhoods
Sydney Local Health District, HEALTH
Parents and communities play a crucial role in determining the life course that their children will follow. Some families experience stress due to chronic and complex health and social needs, which impacts their parenting and sets children on a trajectory for poor health and wellbeing into adulthood. These families often require support from multiple agencies, however, accessing this support can be uncoordinated and overwhelming.
A collaborative cross-agency design process was undertaken to determine how to best support complex families, in partnership with local Executives of Sydney Local Health District, Department of Education, Department of Communities and Justice, and the Primary Health Network. The Healthy Homes and Neighbourhoods Initiative was designed as a population-based, family-centred, multi-agency care-coordination network to assist vulnerable families to navigate the health and social care system, to keep themselves and their children safe, and promote social cohesiveness.
Partners
Department of Communities and Justice, Department of Education, Sydney Children's Hospitals Network, Central and Eastern Sydney PHN, SDN Children's Services, The Infant's Home Ashfield, Barnardos Australia Family Referral Service, The Benevolent Society, Jannawi Family Centre, Tresillian, Inner West Sydney Collaborative Practice Management Group, Riverwood Community Centre
Legal Aid NSW Civil Law Service for Aboriginal Communities (CLSAC)
Legal Aid NSW, STRONGER COMMUNITIES
Established in 2013 CLSAC provides culturally competent, holistic civil law services to Aboriginal people, predominantly in regional and remote areas; and women in custody. It specialises in legal assistance that address issues like housing, social welfare, discrimination, health, legal rights and financial hardship. Services are provided through outreach visits to Aboriginal communities and telephone advice, addressing legal and non-legal needs. The service impacts and addresses disadvantage through casework, litigation, community education and systemic advocacy.
Cultural knowledge and respect is vital to its success, half the staff are Aboriginal and the service is transitioning to Aboriginal leadership. CLSAC is an informed, warm and compassionate legal service, described as an 'exemplar of how a mainstream service works with Aboriginal and Torres Strait Islander people and communities'.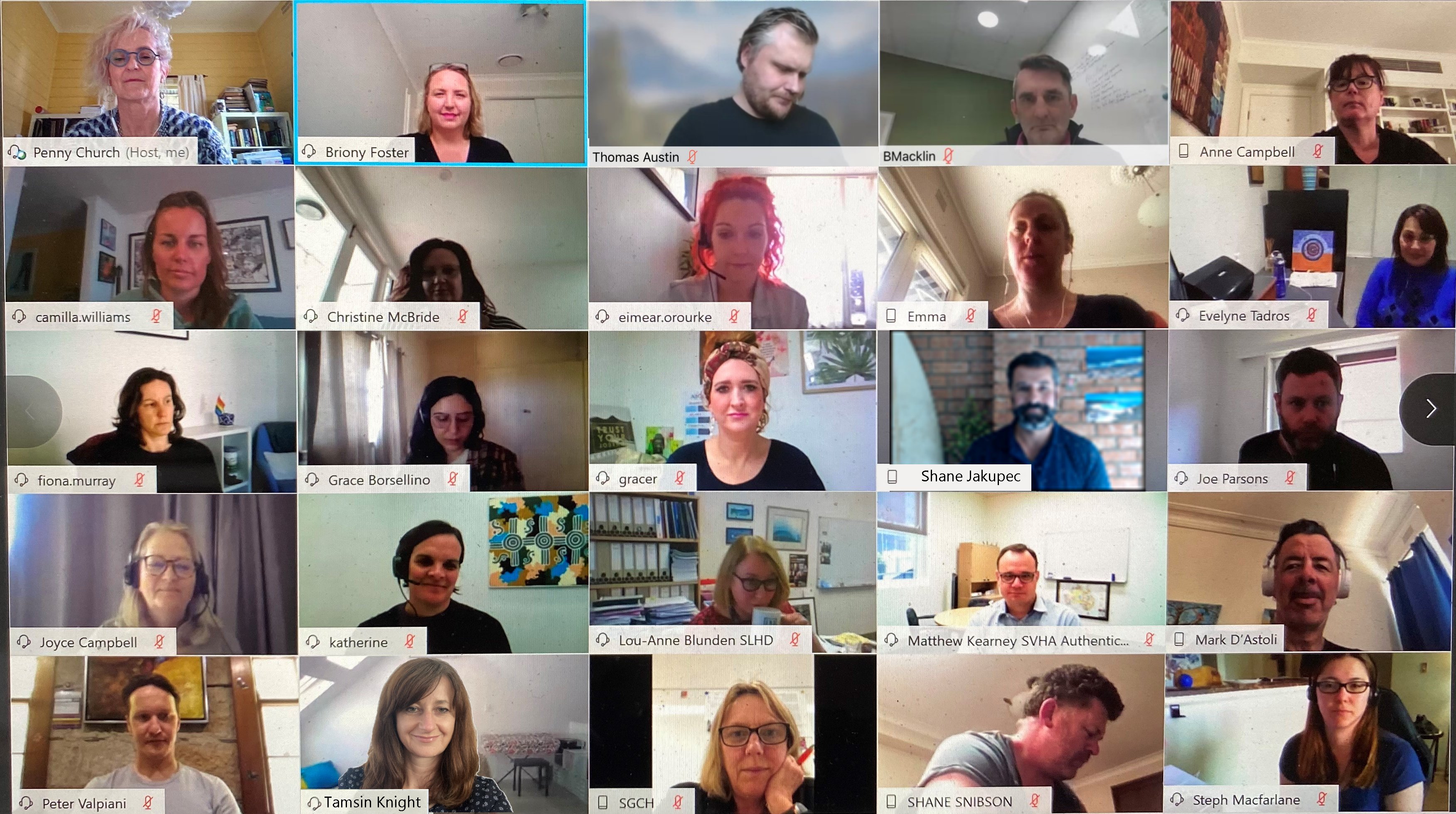 Sydney Rough Sleeping COVID-19 Taskforce
Department of Communities and Justice, STRONGER COMMUNITIES
This Sydney Rough Sleeping taskforce was created to coordinate urgent housing and health support for people sleeping rough or in large crisis accommodation facilities in inner city Sydney during the COVID-19 pandemic.
Together with non-government organisations and local government, the taskforce worked to engage and move people sleeping rough to safe accommodation with health and welfare support. This included: street outreach, accommodation, pop-up COVID testing in vulnerable communities, developing health referral pathways, food distribution networks, pet care and targeted support for Aboriginal people. Over 2,700 people were accommodated in vacant and existing hotels, including 853 people sleeping rough; and the de-concentration of large crisis accommodation sites. Around 240 people have been offered long-term housing, including over 80 people formerly sleeping rough.
Partners
South Eastern Sydney Local Health District, Sydney Local Health District, St Vincent's Health Network, City of Sydney, End Street Sleeping Collaboration, Homelessness NSW, Neami National, Innari Aboriginal Homelessness Support Service, Launchpad Youth Community, Mission Australia, Public Interest Advocacy Centre, St Vincent de Paul Society, The Haymarket Foundation, The Salvation Army, The Wayside Chapel, Wesley Mission, yFoundations, Central and Eastern Sydney Primary Health Network, NSW Police, Domestic Violence NSW, St George Community Housing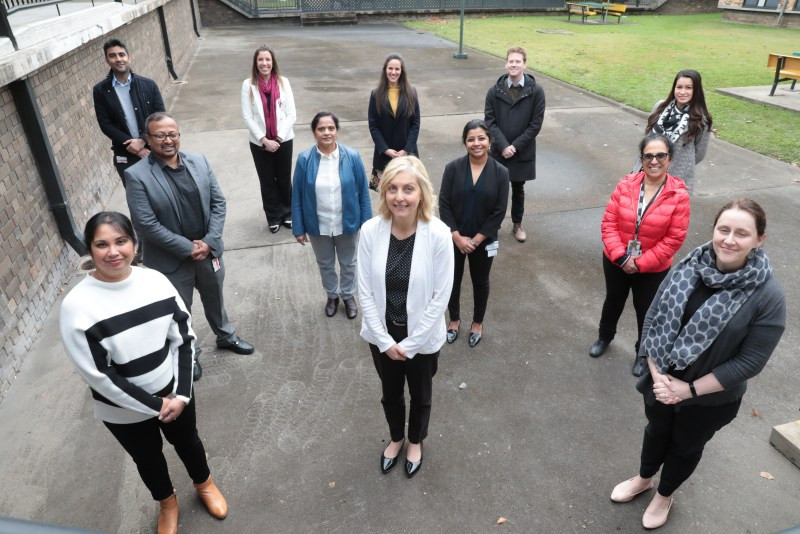 WSLHD Pathways to Community Living Initiative
Western Sydney Local Health District, HEALTH
The Pathways to Community Living (PCLI) program supports people with severe and persistent mental illness who have had stays in hospital for twelve months or more. The PCLI clinicians work with the consumer and their family or carer to find the best option for community-based living. The initiative is a key program under the NSW Government's Mental Health Reform 2014-2024.
The program adopts a rights-based, recovery-oriented approach that places the quality of life and unique needs and wishes of the consumer at the forefront of mental health care. Since program commencement in January 2016 there have been 110 transitions back into the community . This equates to a combined length of stay of over 555 years discharged from Western Sydney Local Health District's mental health inpatient units.
Partners
WSLHD Mental Health Services
Well Connected Communities with Quality Local Environments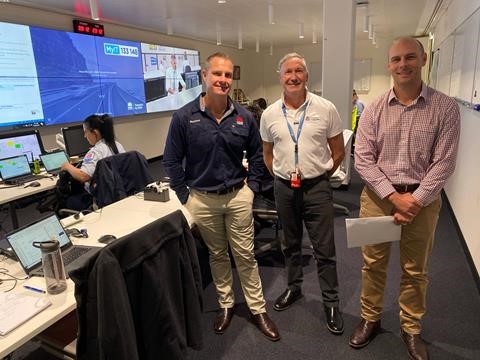 APL England environmental shipping incident
Transport for NSW, TRANSPORT
TfNSW Maritime was advised that a container vessel lost 50 containers overboard approximately 70 kilometres east of Wollongong. The incident had potential to harm the environment and cause socio-economic impacts to NSW. The State Maritime Incident Control Centre was activated to coordinate the multi-agency response to reported debris from the containers on the Sydney and Central Coast Beaches. Working seamlessly behind the scenes, virtually unnoticed by the community, the rapid response minimised the potential harm and impact to socio-economic wellbeing.
Partners
Port Authority of NSW, Environment Protection Authority, Australian Maritime Safety Authority, National Parks and Wildlife, Local Councils.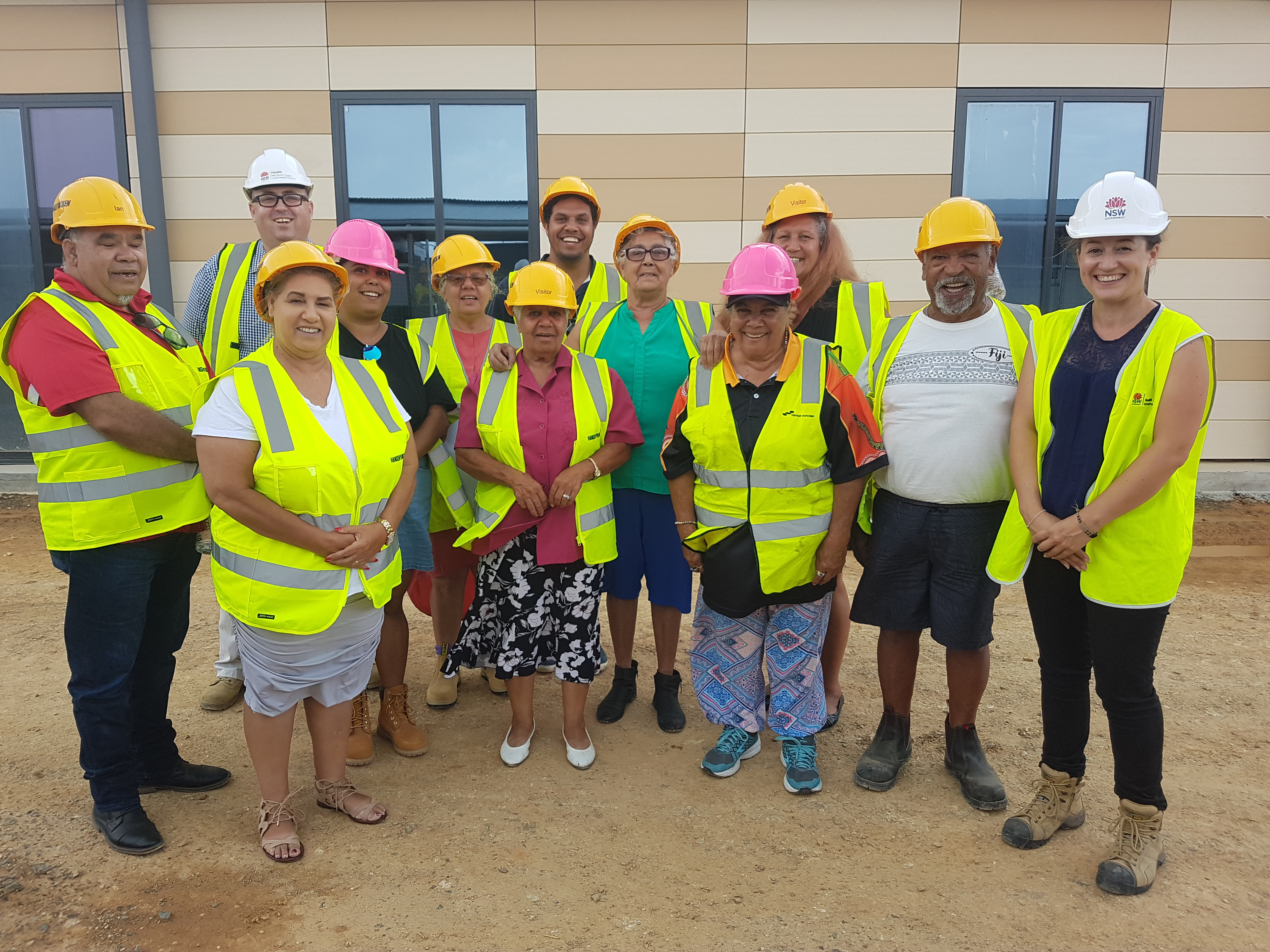 Arts in health infrastructure at Macksville Hospital
Health Infrastructure, HEALTH
Darruyay yilaaming maam wurruunda ngalanambaygam-gundiya. (Welcome to this house of healing).
The Arts in Health Strategy within the new Macksville Hospital used arts as an engagement tool to relocate a community from one established hospital site to the new greenfield site providing a sense of familiarity. Art provides a deep-seeded cultural safety for the Gumbaynggirr people in seeking care.
Five art initiatives were delivered and it was the creation of the works of art with three schools in Bowraville, Macksville and Nambucca supported by twelve organisations, that sets a new benchmark for NSW Health working across three river communities to deliver shared social infrastructure for improved generational health benefit.
Partners
Mid North Coast Local Health District, Aboriginal Reference Group - Macksville District Hospital, Arts Working Group – Macksville District Hospital, National Aboriginal Design Agency, Saltwater Freshwater Arts Alliance, Nambucca Heads High School, Macksville High School, Bowraville Central School, Muurrbay Aboriginal Language and Culture Co-operative, Bowraville Local Aboriginal Land Council, Unkya Local Aboriginal Land Council, Nambucca Heads Local Aboriginal Land Council, Bowraville Women's Group, Country Women's Association Macksville, Nambucca RSL Club.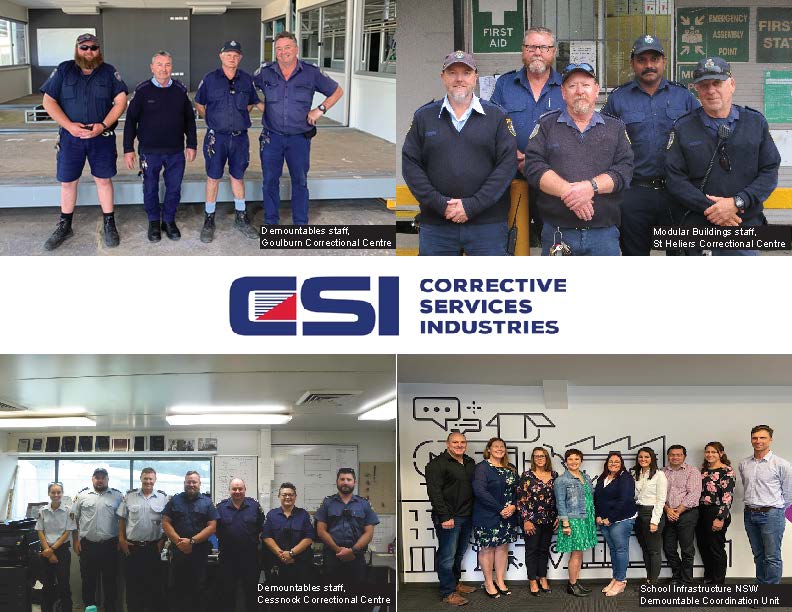 CSI Demountables Business Unit
Corrective Services Industries, STRONGER COMMUNITIES
The program connects the Demountable Coordination Unit of School Infrastructure and Corrective Service Industries (CSI) with mutually beneficial achievements. The unit looks at maintenance work through to full refurbishments of buildings, providing inmates with skill sets and formal qualifications highly sought after in the building and construction industry throughout the state. This may assist inmates in gaining and retaining employment when released. Throughout the 35+ years of operation, in excess of 6000 inmates have participated in the demountable refurbishment and associated training programs.
Partners
CSI Demountables Unit, School Infrastructure NSW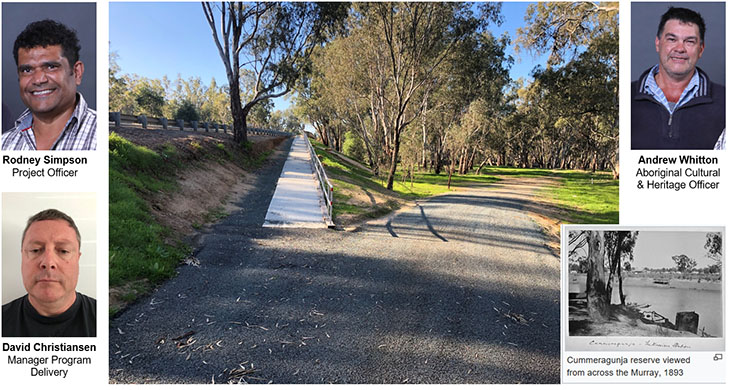 Cummeragunja
Transport for NSW, TRANSPORT
Cummeragunja, an Aboriginal reserve in the Yorta Yorta country, is 2 km away from the Victorian town of Barmah, the nearest centre for goods and services and reachable via the Barmah bridge. Without all weather pedestrian or disabled access for the Aboriginal community to access the bridge travelling to town was unsafe.
Through a collaborative partnership and the resolution of jurisdictional issues, positive outcomes were achieved. The Aboriginal community now have all weather pedestrian access and separation from a busy road and solar powered street lighting.
Partners
Centre for Road Safety, Cummeragunja Aboriginal community, Cummeragunja Local Aboriginal Lands Council, Aboriginal Engagement.
Streets as Shared Spaces
Department of Planning, Industry and Environment, PLANNING, INDUSTRY AND ENVIRONMENT
Streets as Shared Spaces is a state wide pilot program to promote temporary activation projects in local government areas in response to COVID-19. The program aims to increase the number of public spaces and improve local streets as well as make it safer and easier for people to access workplaces, schools, local businesses and essential services whilst maintaining social distancing. The program provides funding for councils to launch tactical, temporary activations to improve the safety and attractiveness of public space and support communities and businesses.