Anthea Kerr Award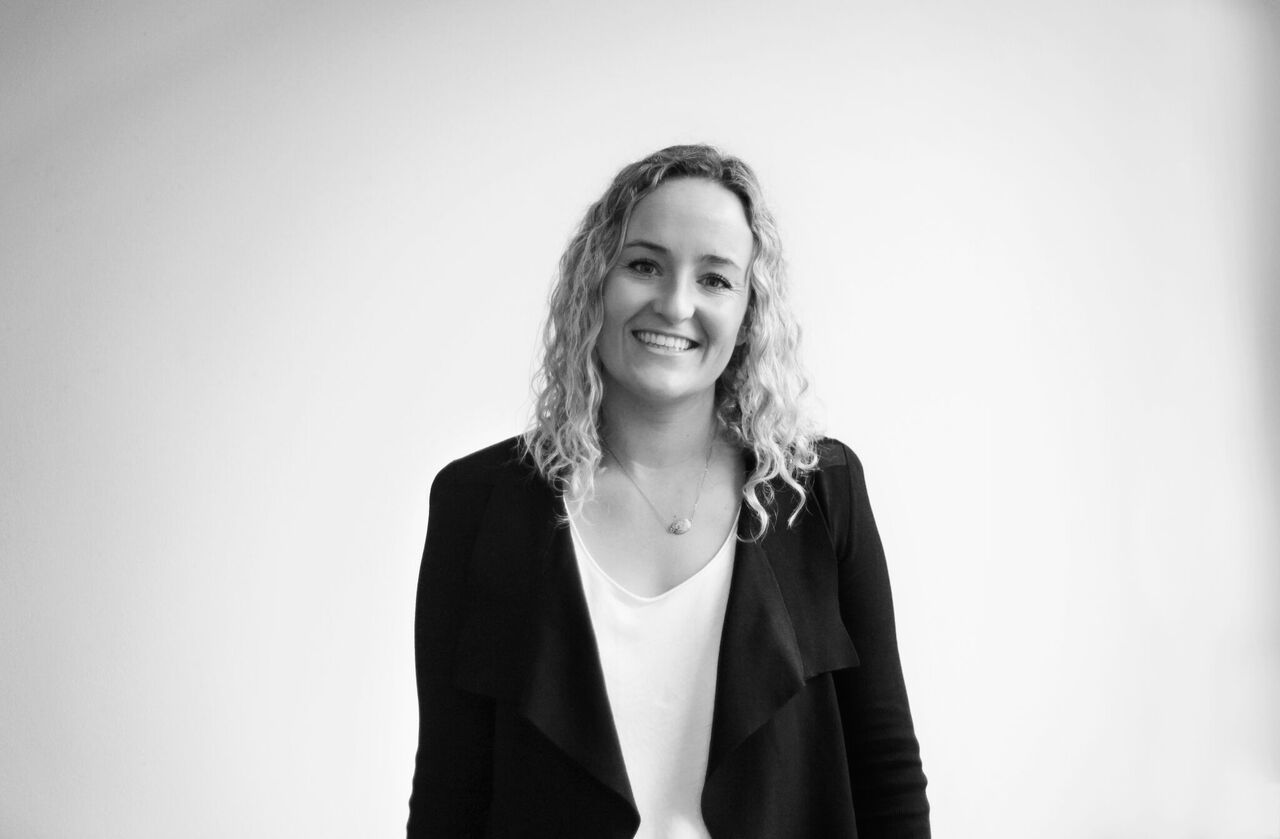 Isabella Wallington
Department of Primary Industries, REGIONAL NSW
Isabella Wallington is a human-centred design and digital transformation specialist passionate about driving innovation in public and social services. In her role at NSW Department of Primary Industries (DPI), Isabella led delivery of digital transformation initiatives to deliver exceptional customer experiences, streamline operational efficiency and ensure DPI is fit for the digital future.
She has successfully led teams with skills spanning digital, design and organisational change across state and federal government for Indigenous affairs, rural health and welfare, and primary industries. Isabella is highly regarded across NSW Government and beyond for her collaborative, creative and impactful approaches to solving complex public sector challenges. Key to Isabella's success is her authenticity, the ability to think big, and lead alongside to inspire great outcomes personally and from those around her.
NSW Public Servant of the Year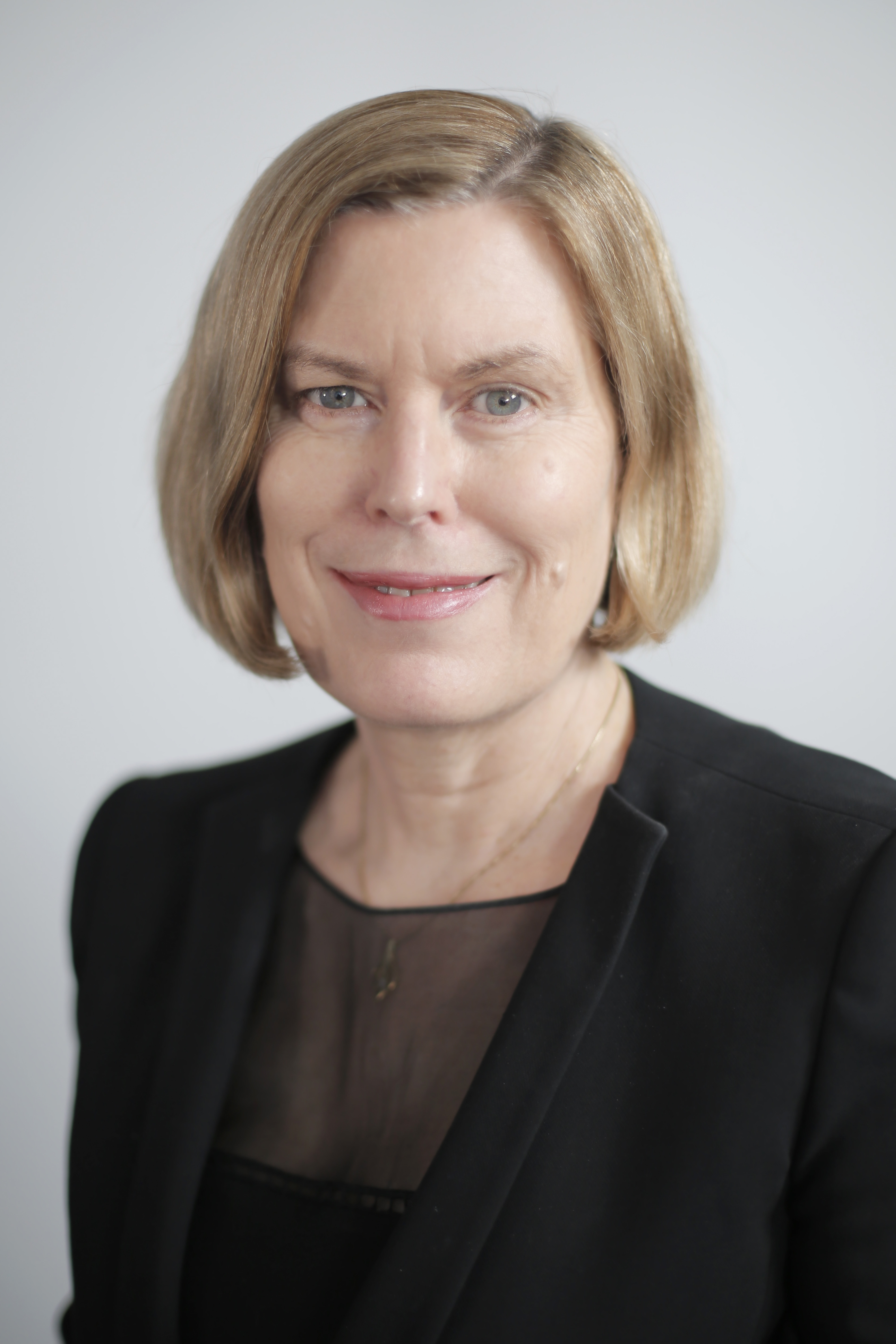 Dr Kerry Chant
NSW Ministry of Health, HEALTH
Dr Kerry Chant is a highly respected health professional, passionate about making a difference to people's lives and building a healthier NSW. She is the longest serving NSW Chief Health Officer, serving in her role since 2008.
Dr Chant is an inspiring and compassionate leader who embraces evidence-based population health interventions to achieve results, while ensuring equitable outcomes for the most disadvantaged of our community. Dr Chant has become well known to the NSW public during the COVID-19 pandemic. Recognising the risk presented by the new virus, she rapidly activated NSW's public health 'test and trace' and took immediate steps to ensure NSW was well placed to respond.
Throughout the response, she has weighed up scientific evidence alongside the broader impact of protective measures on individuals, communities and business. She is widely admired for her exceptional intellect, decisive leadership, strategic partnerships and human touch.
A Strong Economy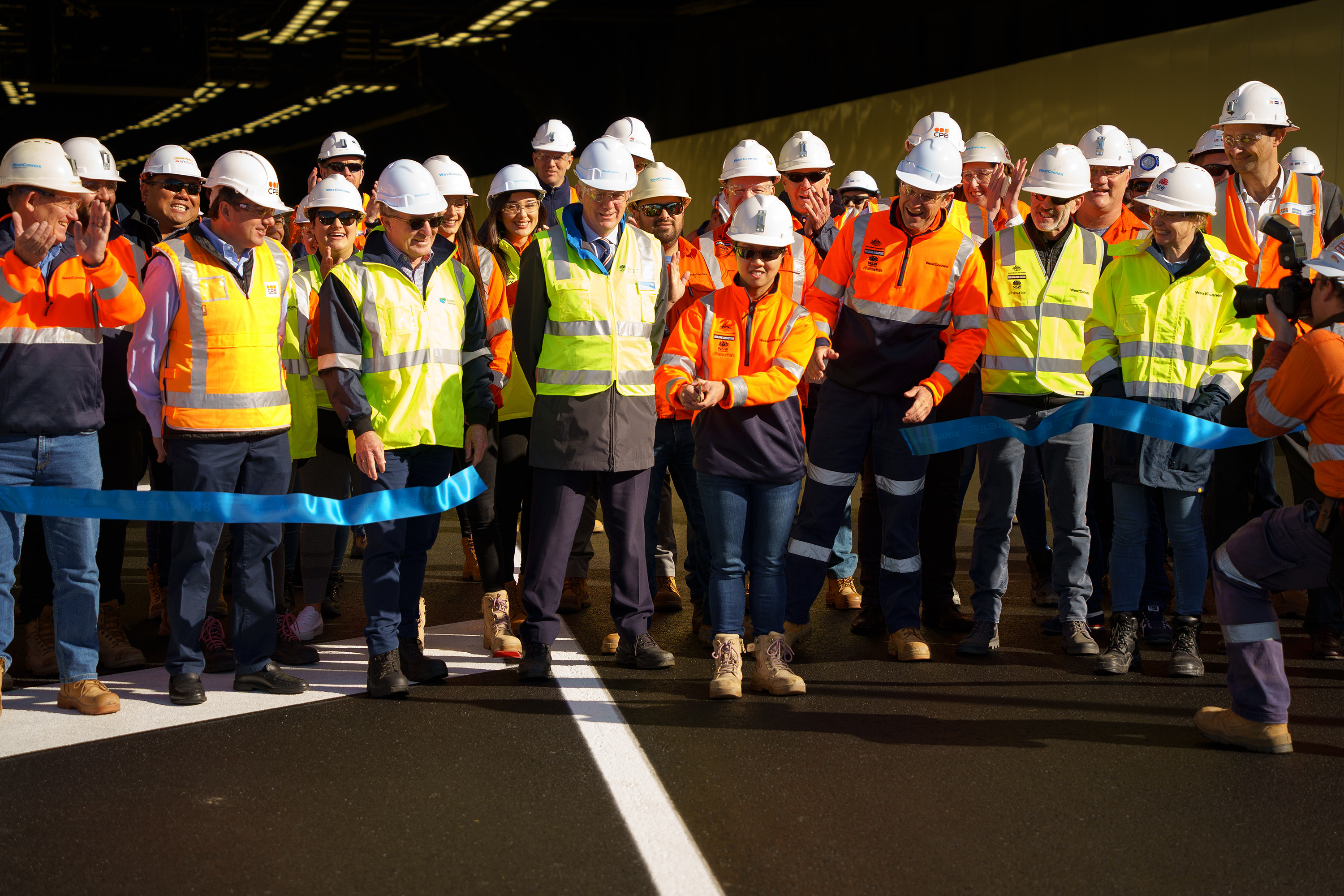 M8 Motorway
Transport for NSW, TRANSPORT
The M8 represents the second major piece of the WestConnex Motorway network. It doubles the corridor capacity and slashes travel time while reducing truck volume during peak periods. This $4.3 billion project employed more than 18,000 people across NSW with 80% of contracts awarded to NSW based companies. WestConnex also established a training academy that has supported over 500 young professionals in their development throughout the project.
Partners
WestConnex, CPB Contractors, Dragados & Samsung Joint Venture, Sydney Coordination Office, Transport Management Centre
Excellence in Digital Innovation
rpa virtual: a new way of caring
Sydney Local Health District, HEALTH
The first virtual hospital in NSW, rpa Virtual Hospital, known as rpa virtual, was launched in early 2020 as an alternative sustainable solution to the increasing demand for healthcare in Sydney. It is a new model of care which combines Sydney Local Health District's integrated hospital and community care with the latest digital solutions.
A purpose-built Virtual Care Centre was established and equipped with 'Care Pods' that include videoconferencing technology and the ability to remotely monitor patients with wearable clinical monitoring devices. Initial groups of patients included community palliative care patients, patients at risk of readmission for wound care and patients with cystic fibrosis. Over 2,000 patients have been cared for in the first five months of operation, with high reported patient satisfaction. In response to the pandemic, rpa virtual was able to rapidly scale-up to provide virtual care for over 750 COVID-19 patients in quarantine.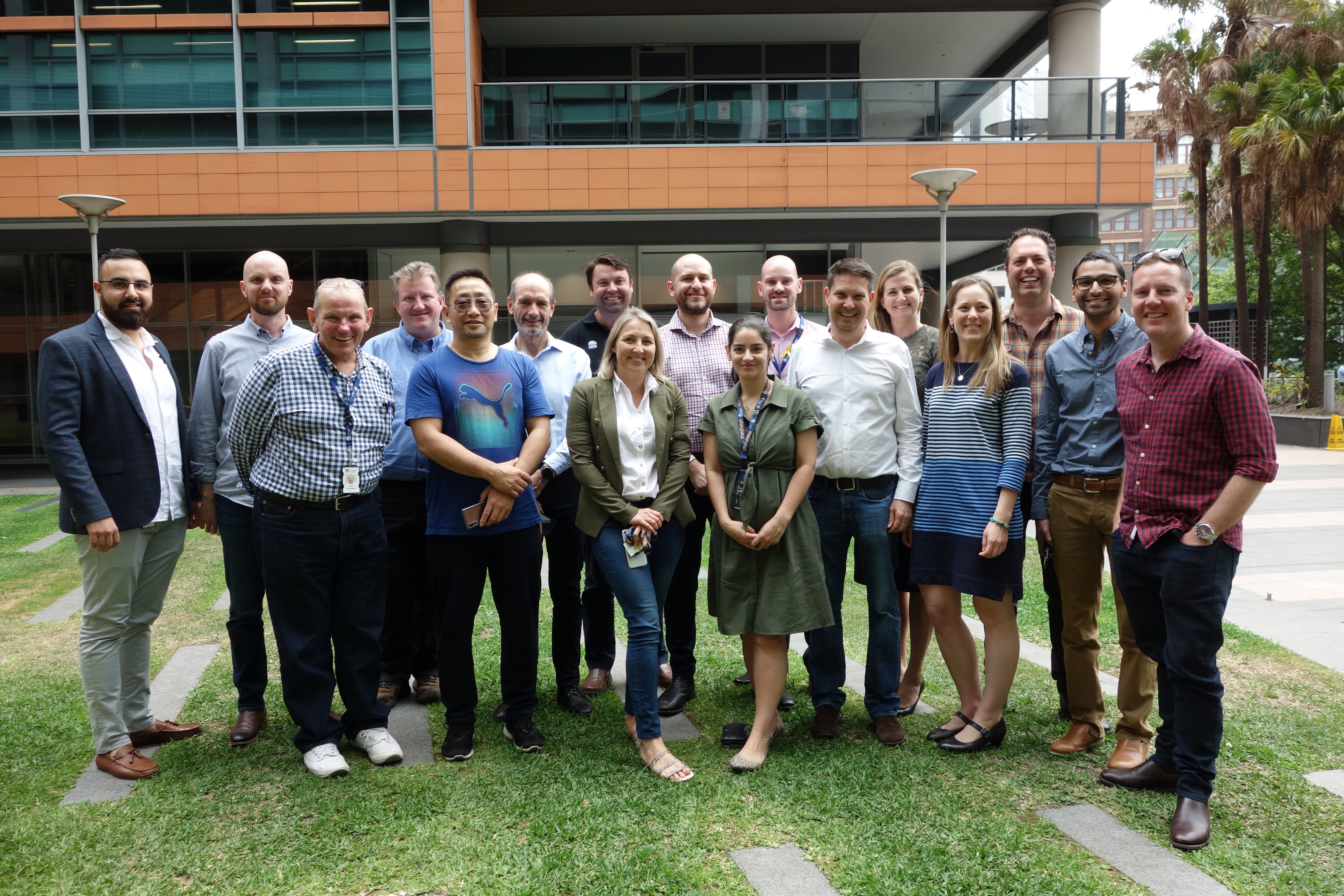 World-first, Lifesaving, Mobile Phone Detection Camera Program
Transport NSW, TRANSPORT
NSW developed and introduced world-leading innovative road safety technology to address the risks associated with illegal mobile phone use while driving. Overcoming technological, technical, legal and privacy issues, both fixed and transportable cameras were rolled-out with the capability of undertaking 135 million vehicle checks per year.
The program was extensively communicated and has strong community support. Independent modelling of the potential benefits, undertaken by an internationally recognised leader in injury prevention research, shows that the cameras could prevent over 100 fatal and serious injury crashes over five years. Early data since the enforcement commenced suggests a positive shift in driver behaviour and significant improvement in compliance with the law.
Partners
Acusensus Pty Ltd, Justice, Revenue NSW, NSW Police Force
Highest Quality Education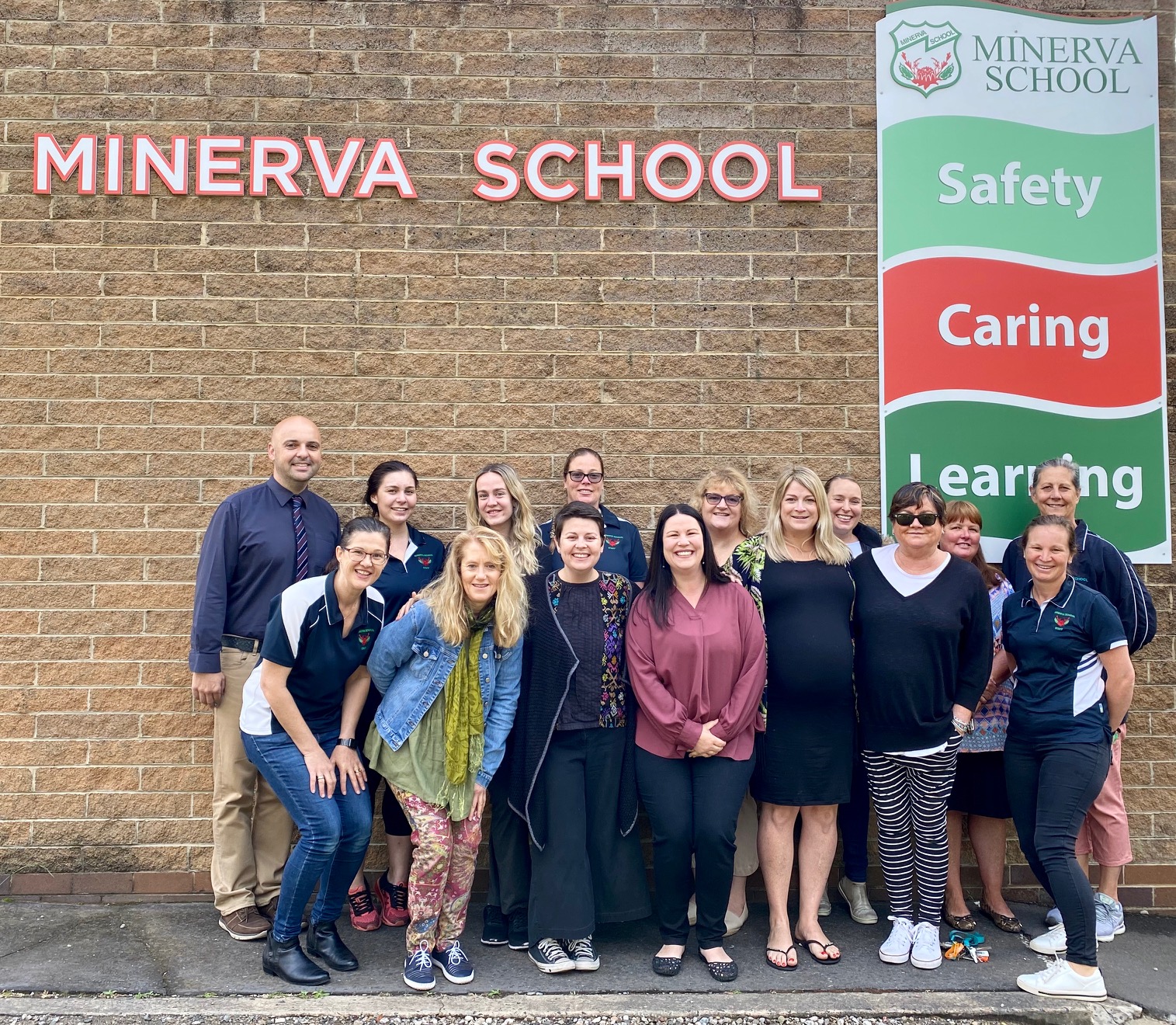 Minerva School Learning for Life
Minerva School, EDUCATION
The Learning for Life project improves learning outcomes for students who have autism, intellectual disability and complex mental health needs. Utilising an Occupational Therapy framework, the project promotes a quality education that is individualised and caters for the specific needs of each student at Minerva. An occupational therapist assists in the consistent and appropriate delivery of the project, providing evidence-based intervention strategies to support student participation at school.
Partners
Allied Health Professionals
Putting the Customer at the Centre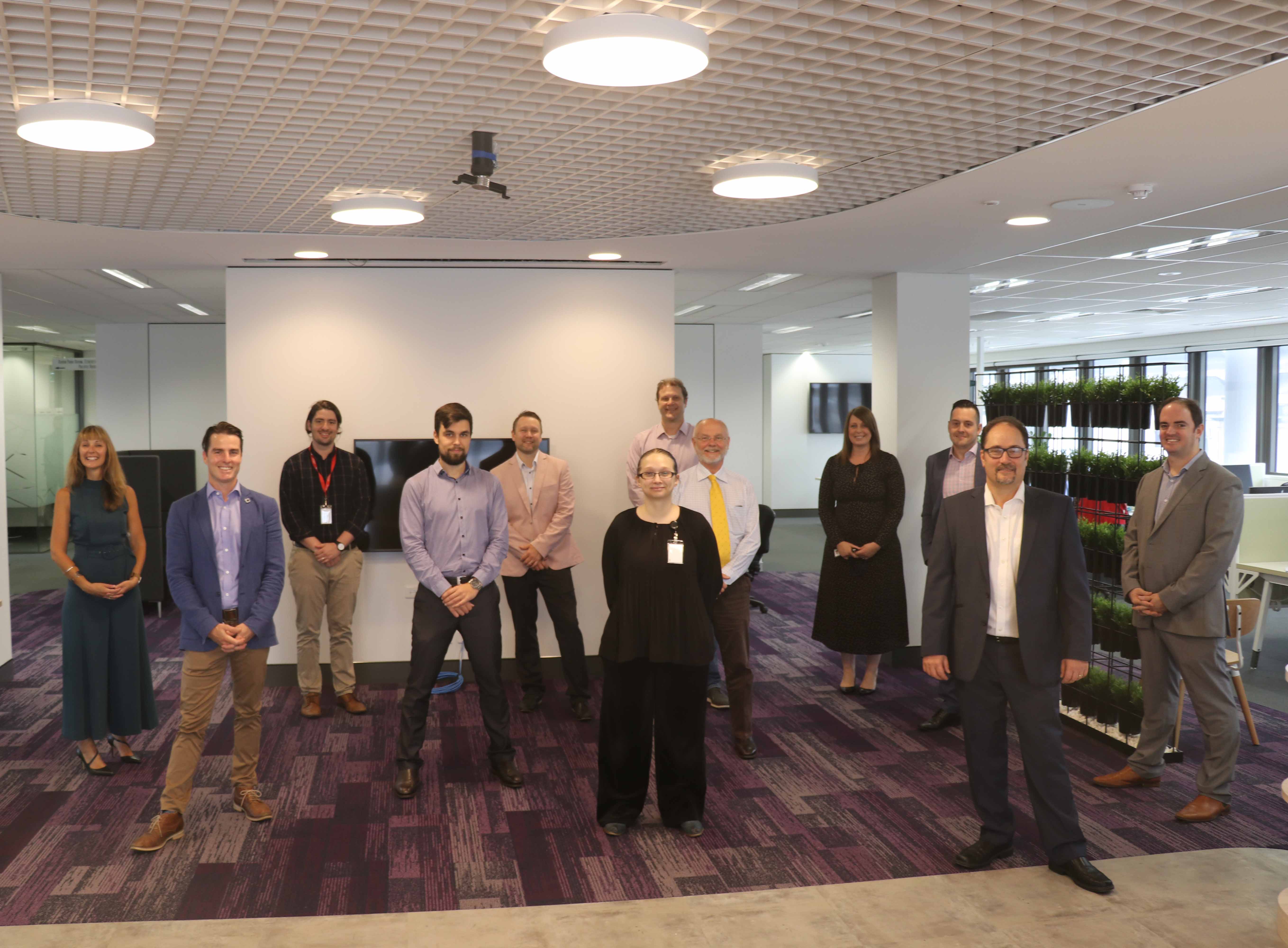 NSW Health Pathology's new COVID-19 SMS Result Service
NSW Health Pathology, HEALTH
In a state first, NSW Health Pathology (NSWHP) is providing pathology results direct to patients via their new COVID-19 SMS Result Service. NSW responded swiftly to the Premier's call for increased testing, with testing rates among the highest in the world per capita. Getting fast, reliable test results to patients is paramount. At the outset, the sheer volume of testing, manual nature of data handling and requirement to phone every patient meant most people waited over a week for negative results. Rapid development of the game-changing SMS solution by NSWHP saw negative results delivered to patients within around 24 hours. This has helped ease anxiety, reduced time in self-isolation and allowed hospital and laboratory staff to focus on diagnostic testing and critical patient care.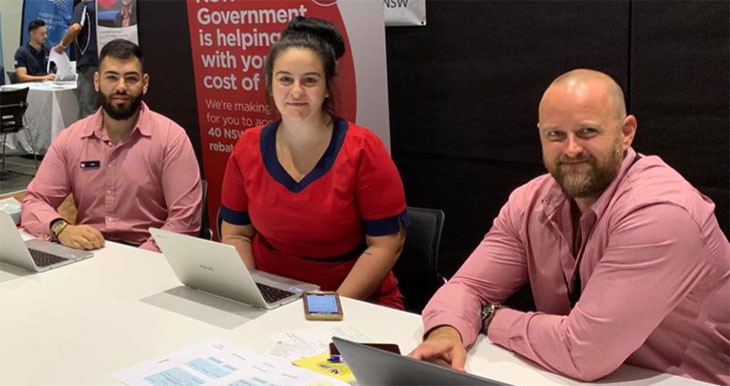 Service NSW Disaster Recovery Response
Service NSW, DEPARTMENT OF CUSTOMER SERVICE
Service NSW has been instrumental in supporting individuals, businesses and communities through their recovery from drought, flood, bushfires, and COVID-19 with their Customer Care program. The program provides dedicated support and individual assistance throughout the recovery journey. Digital products were designed and built quickly to allow customers to access rebates, subsidies, permits, allowances and stimulus packages. Frontline staff have been the human face of government, sensitively delivering customer care even when they themselves have been impacted. Service NSW continued to build on the Cost of Living program, taking on an essential role in NSW by moving from a transactional service to navigational and relationship-based customer care.
Recovery and Resilience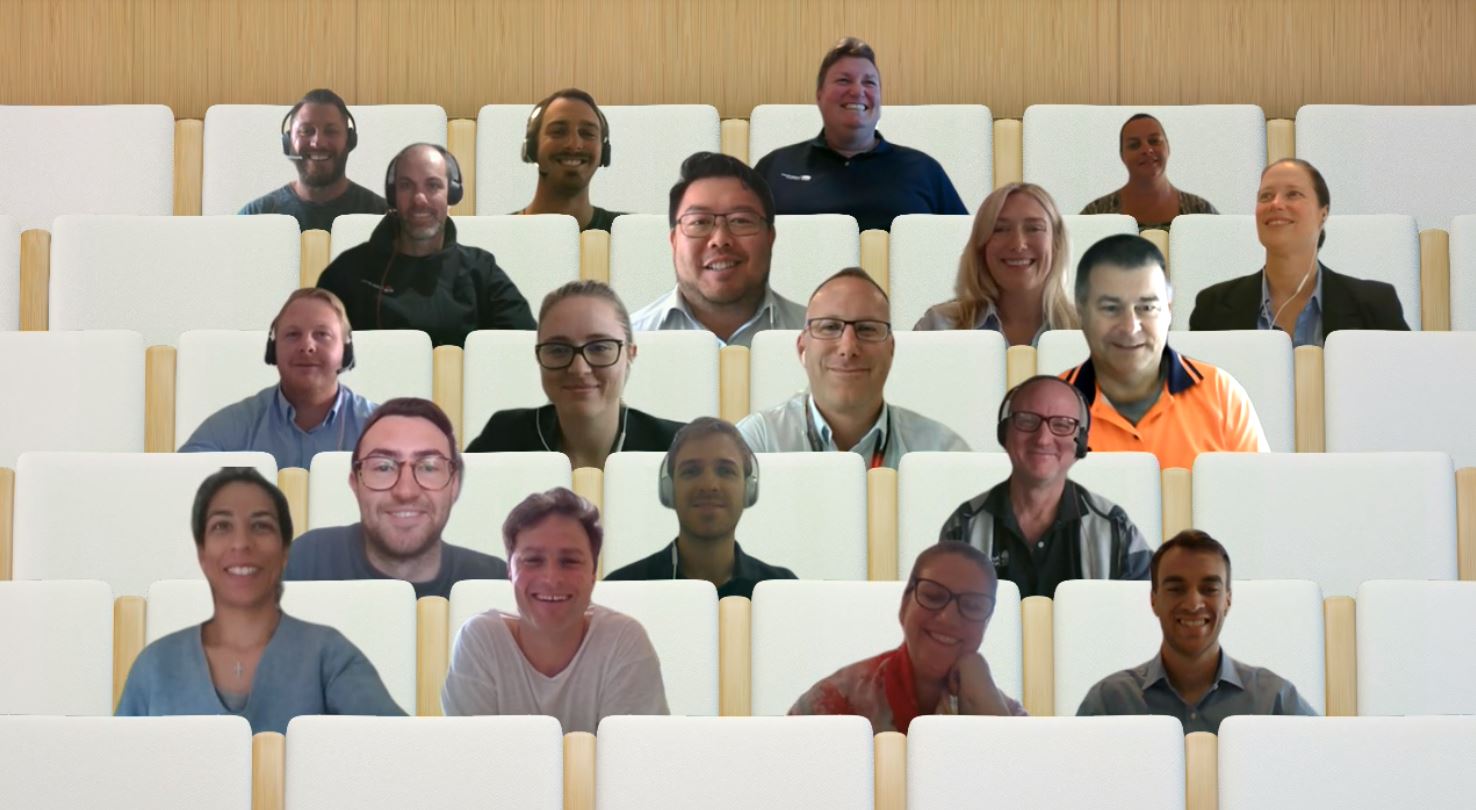 NSW 2020 Bushfire Clean-up Program
Department of Regional NSW, REGIONAL NSW
The NSW Bushfire Clean-Up Program responded to the needs of people across NSW who lost homes and businesses to the devastating 2019/2020 bushfires. Public Works Advisory worked with managing contractor Laing O'Rourke to clear debris from fire-damaged properties and make communities safe as quickly as possible.
Significant challenges included an evolving project scope, the safe removal of thousands of tonnes of hazardous materials, and executing the program at pace with sensitivity for grieving communities. Through collaboration and innovation, 3,600 properties were cleared by early August, allowing families to rebuild sooner. More than $150 million was injected into local communities with the engagement of local contractors.
Partner
Laing O'Rourke
Tackling Longstanding Social Challenges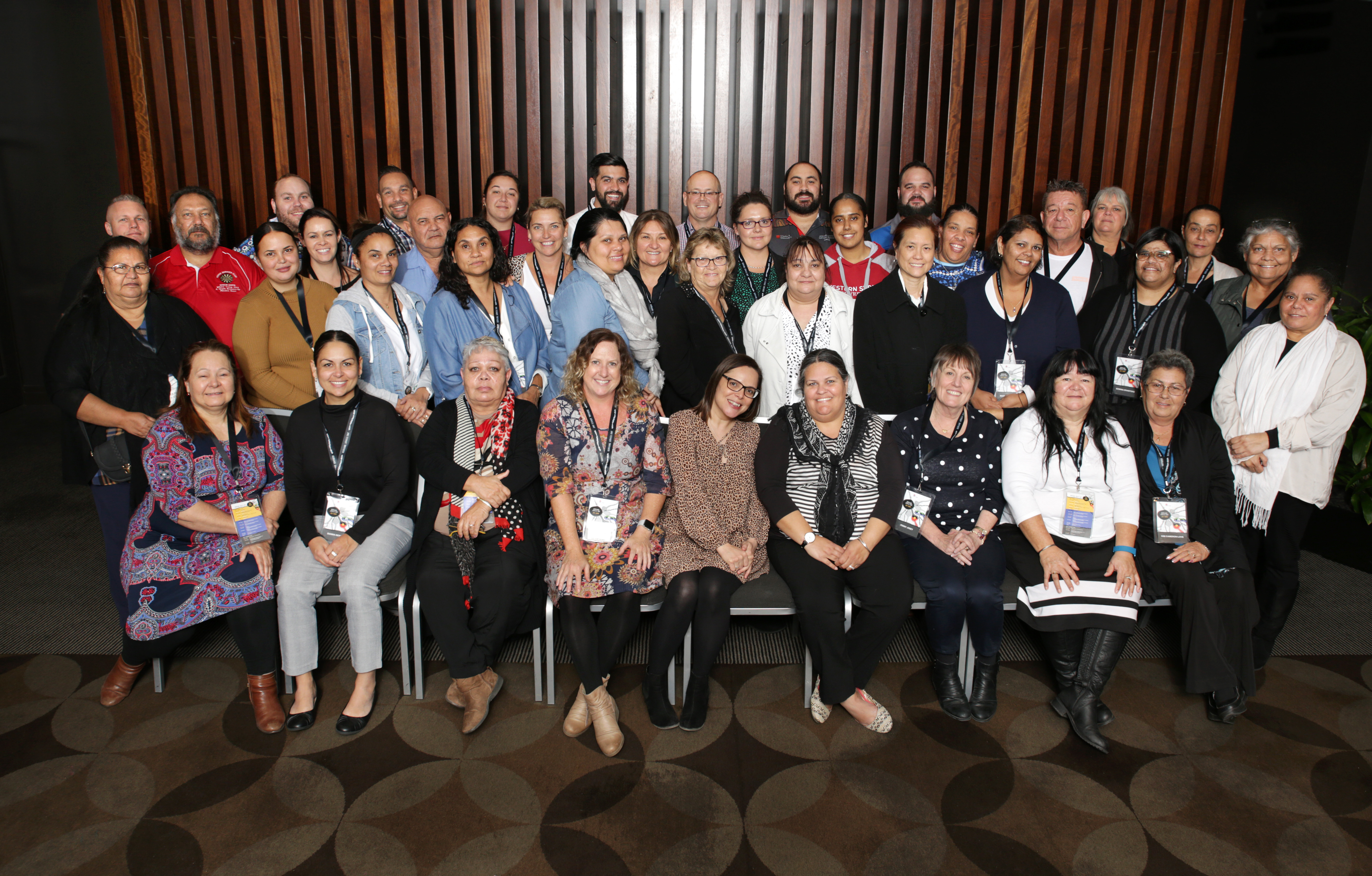 Circle Sentencing Program, Aboriginal Services Unit
Department of Communities and Justice
Introduced in 2002 the Circle Sentencing Program (CSP) is an alternative sentencing court for adult Aboriginal offenders now operating in 10 towns and cities across NSW. The program brings together respected Aboriginal community members, the local magistrate, support people and the victim to sit in a circle, discuss the offender and their offending behaviour. The offender is sentenced by community members with the full sentencing powers of the court, with the Magistrate making sure the sentence complies with the law. After an initial program in 2008, the Aboriginal Services Unit (ASU) reformed the CSP to make it more efficient, effective and focused on achieving better outcomes for participants. Recent studies have associated the program with lower levels of incarceration and recidivism and represents a significant milestone in the development of clear evidence that Indigenous sentencing courts work.
Well Connected Communities with Quality Local Environments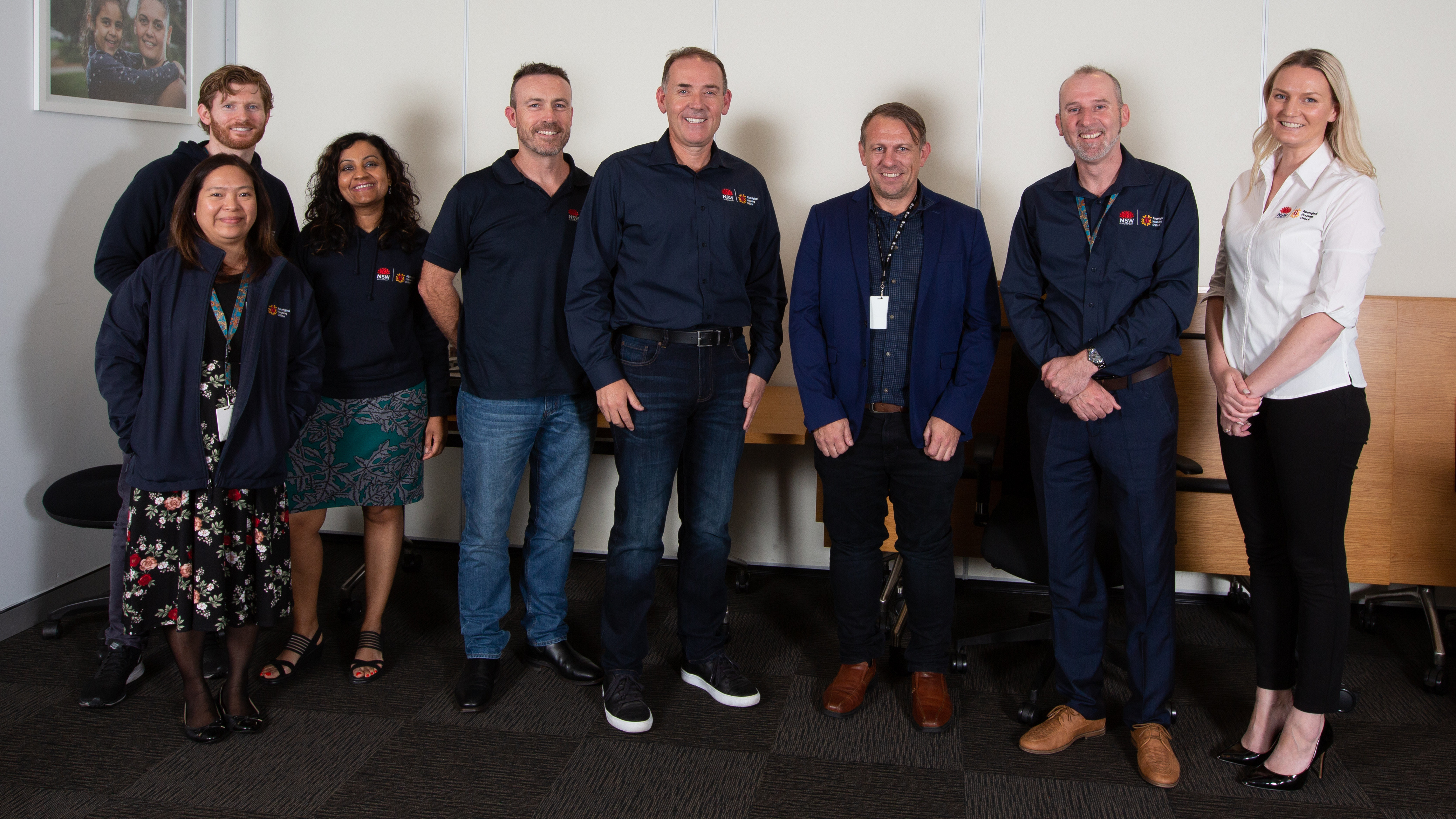 Drought relief & Economic Stimulus for Remote Aboriginal Communities
Aboriginal Housing Office, PLANNING, INDUSTRY AND ENVIRONMENT
Aboriginal people in regional and remote townships in Western NSW lack affordable access to clean drinking water and are reliant on packaged drinking water. Partnering with Zero Mass Water, the Aboriginal Housing Office (AHO) successfully trialled the use of 69 hydro panels in AHO-owned and tenanted homes in Menindee, West Wyalong and Nyngan. The hydro panels are self-sustaining, requiring no electricity, and were fitted to the roof of each house, converting sunlight and air into the purest fresh drinking water, accessible by a tap in the kitchen. The program has subsequently been rolled out to 797 homes in seven towns providing them with clean water, improvements to their health and reduced cost of living pressures.
Partners
Zero Mass Water (Australia) Pty Ltd